Email Bounces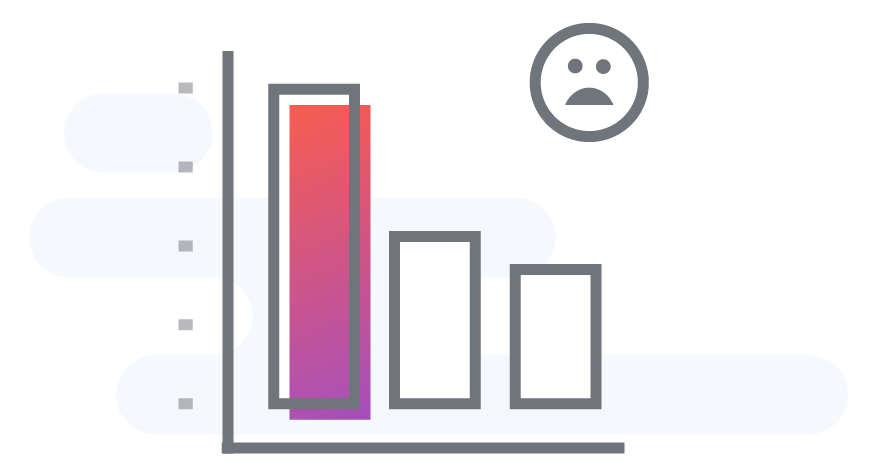 The email addresses to which the email campaigns failed to be delivered are marked as bounces. These email bounces are classified into three categories, soft bounces, hard bounces, and confirmed bounces. Common reasons for bounced emails could be a recipient's server is temporarily unavailable, the email content was rejected, too many emails were being sent to the inbox, or the email address does not exist.
Soft Bounce
Soft bounces are email addresses that rejected email delivery due to short-term issues with the recipient's inbox. The soft-bounced emails will remain as active contacts in your list.
The following are some code examples given for soft bounces:
Quota exceeded
Too many sessions in a connection
Temporary local problem
Out of office autoreply
Hard Bounce
Hard bounced emails are email addresses that rejected email delivery due to permanent issues with the recipient's inbox. The hard bounced emails will remain in your contact list as active contacts unless they change to a confirmed bounce.
The following are some code examples given for hard bounces:
Mailbox not found
Mailbox no longer active
Unknown user
Incorrect domain
In some cases, an email is marked as a hard bounce due to spam filters.
We recommend removing hard bounces from your contact lists to improve your email deliverability.
If you believe some email addresses were misclassified, you may remove the email address from your list and reupload, click Here to learn more.
Confirmed Bounce
Confirmed bounced emails are emails addresses that are hard bounced on three consecutive email campaigns. All confirmed bounced emails are excluded from your active contact count and will not be emailed if the contact list they are in is selected for an email campaign. If a previously bounced email is opened in another campaign before it has been flagged as confirmed bounce, that contact's bounce counter resets to zero. This allows bounced emails to remain in the active contact count instead of flagged as a confirmed bounce.
Confirmed Bounce contacts are listed separately in your contact list.
The following are some code examples given for confirmed bounces: 
550 No such user (xxx@xxxxxxxxxxxx) Giving up
5.1.1 unknown or illegal alias: xxxx@xxxxx
Recipient address rejected: User unknown
Important
Some confirmed bounces do not go through the entire three consecutive email sends; instead, if an email is flagged as a confirmed bounce upon the first email send, it is immediately removed from the contact list.
Invalid Emails
Some emails that are considered invalid will not appear as a type of bounce. Instead, they are flagged as invalid emails and added to your Master Invalid List. Invalid emails are undeliverable. To learn more about how we categorize invalid emails, click here. 
To prevent hard bounces, you can utilize a list verification service to detect and remove invalid emails from your list. Benchmark also provides an easy-to-use clean list feature that removes soft, hard, and confirmed bounces based on the recipient's history.
If you have any other questions regarding bounces, please feel free to contact our Support team via email, live chat, or by phone.
---
Did this answer your questions?