Knowledge Base Home

Segments

How To Exclude Specific Lists From Receiving Emails
How To Exclude Specific Lists From Receiving Emails
Segments
Updated on June 3, 2022
When scheduling an email campaign, you can exclude specific lists or segments from receiving the email. This process is done in the Email Checklist of your campaign.
If a contact's email address is part of the Send To list and is also in the Exclude list, that contact's email address will not receive the email.
Exclude contact lists by following these simple steps:
Log into your Benchmark account.
On the Dashboard menu, click on Emails and select Emails.
Select your draft or incomplete email. If you haven't created your email, select the Create New Email option. Note: The exclude list option is not available for previously Sent emails.
On the Email Checklist page, click on the To section; this is where you select your contact lists.
Click the Exclude dropdown menu, and locate the list or segments that contain the contacts you would like to exclude.

If you are not sure what list the contacts you want to exclude are in, you can click on the number located next to the list name to see a list of the contacts in the list.
You can select more than one list.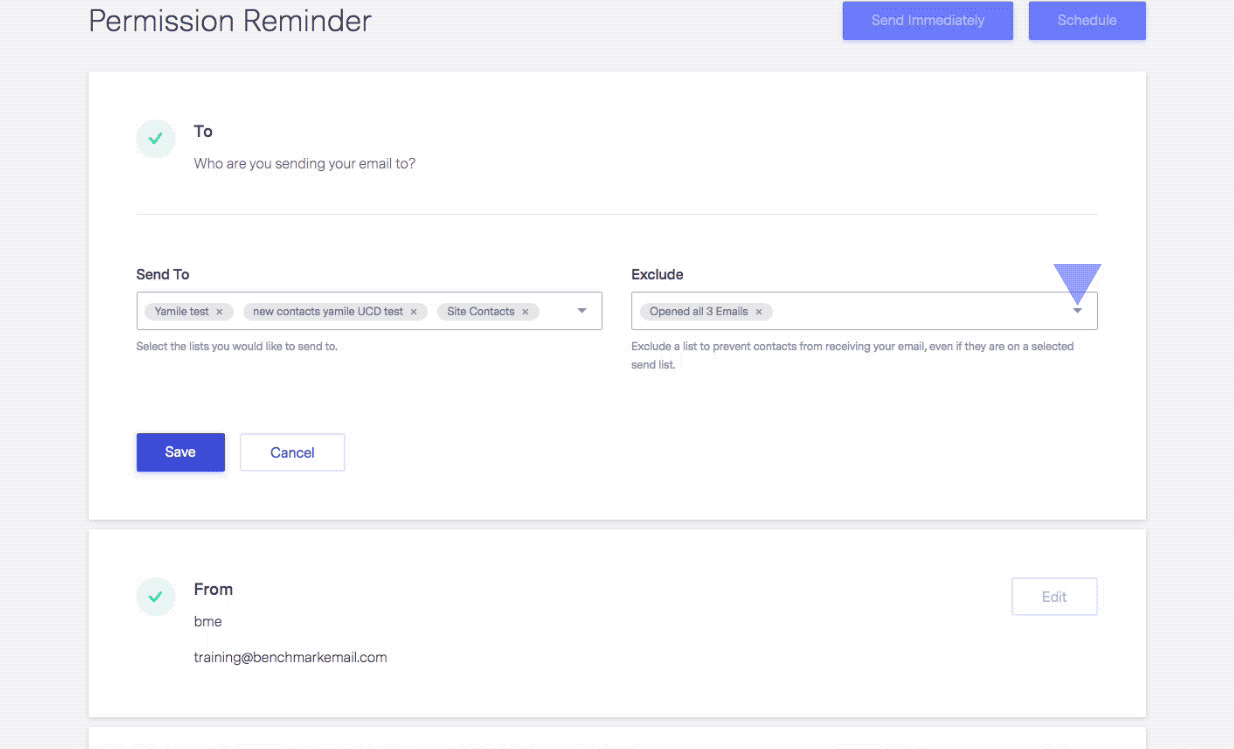 When done, click Save.
If you don't want to exclude an entire list, you can create a list segment. Click here to learn how to create segments.
If you have additional questions, please feel free to contact our support team via Email, LiveChat or Phone.