Knowledge Base Home

Integrations

How do I integrate SurveyMonkey with Benchmark?
How do I integrate SurveyMonkey with Benchmark?
Integrations
Updated on November 12, 2021
With our SurveyMonkey integration, you can send your surveys to your customers and subscribers. There' are a few different templates and layouts to choose from. This integration is available free with every Benchmark account.
You can integrate your SurveyMonkey account on the Integrations page by clicking on your Username, and going to the Integrations Page.
Or you can also integrate it into the email creation process.
Below are the steps to integrate from the email creation process:
Log in to your Benchmark account.
Select Emails from the Dashboard menu.
Click on the Create New Email button.
On the Create New Email page, by default, the Regular Email will be selected. Click Next.
Choose the Drag & Drop Editor and click Next.
Complete Step 1 Details

Click Templates.
Filter for Integrations and click on SurveyMonkey

Select the SurveyMonkey Template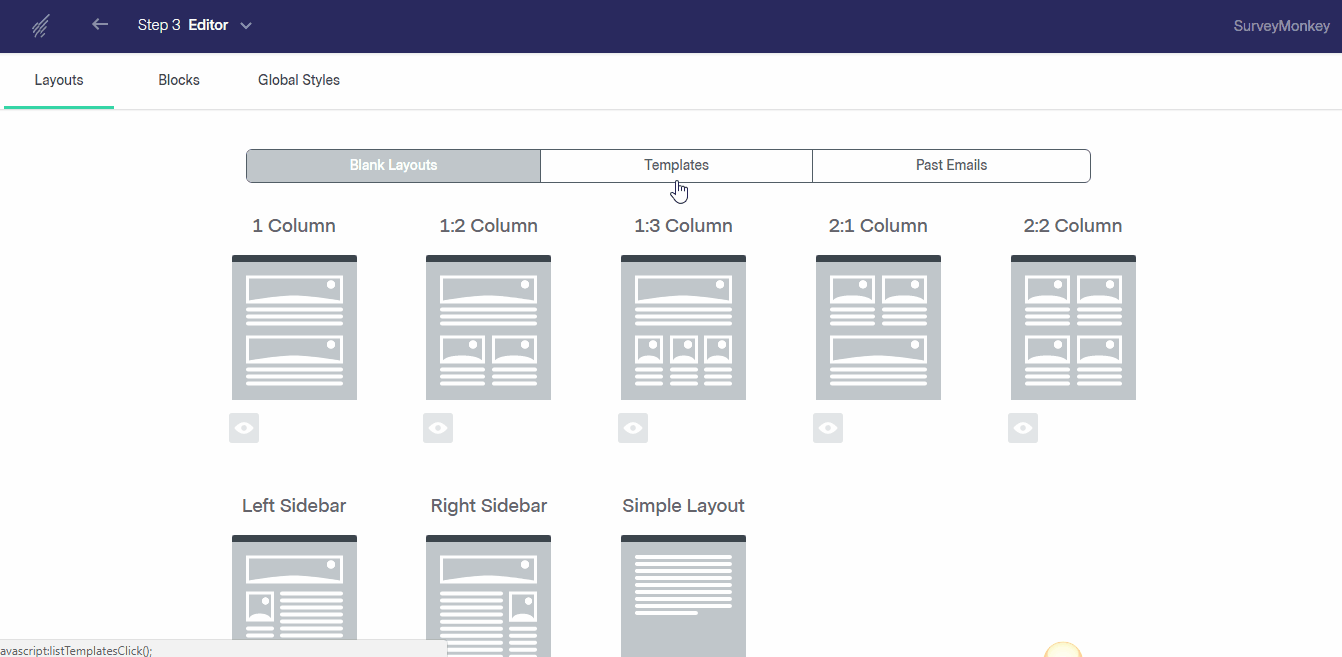 When prompted, connect to SurveyMonkey if you haven't already.
Select a Template.
Select a Survey and Weblink
Click Select.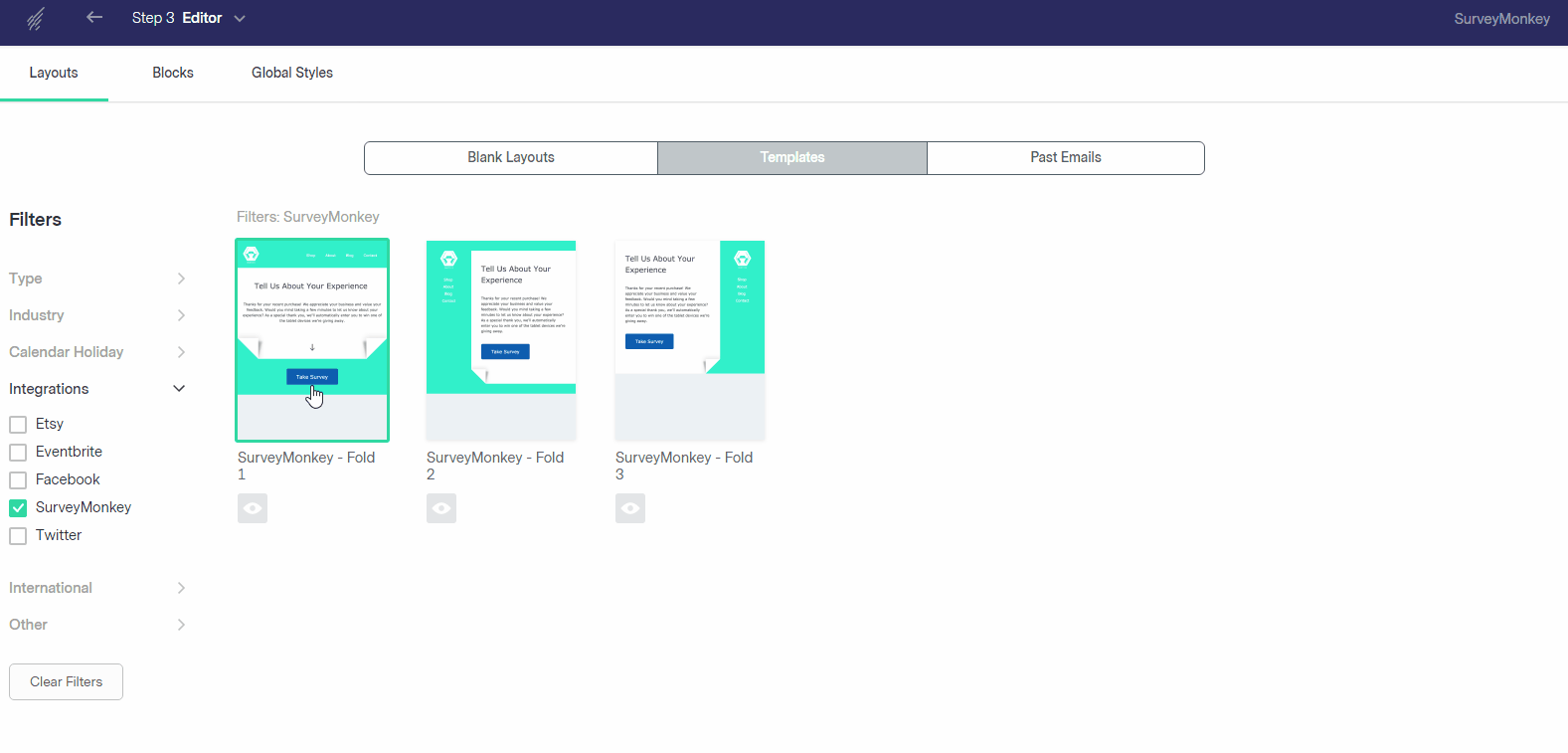 Note: If you have previously connected your SurveyMonkey account with Benchmark, and the integration is failing you will need to disconnect and reconnect to SurveyMonkey again.
To Disconnect your SurveyMonkey Integration follow the steps below.
Click on your Username

Then click on Integrations

Scroll down to locate the SurveyMonkey integration.
Now, click on the More options icon  and select Disconnect.
If you have any further questions regarding this FAQ, please feel free to contact our support team via Email, LiveChat, or Phone.