Website Engagement Features in Automation Pro
One advantage Automation Pro has over regular email sending is, the possibilities are endless. Being able to figure out what interest your audience can ultimately result in customer retention, customer growth, and let's not forget increasing sales. With Automation Pro you can understand what it is that captivates your audience. Two functions that can help you achieve this are Contact Visits a Webpage and Website Activity. These features allow you to send subscribers down journey paths based on whether or not they visit web page(s).
Before using the Website Engagement triggers or nodes, the tracking code we provide must be inserted in the header of the HTML page(s) you'd like the track. Click Here to learn more.
Important
When adding or changing nodes in an automation, please make sure you click on the SAVE option when done.
The Contact Visits a Webpage trigger can be accessed at the start of the automation in Set a Trigger.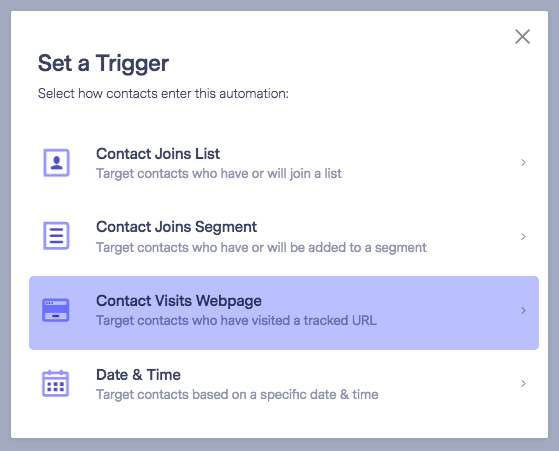 Once you select Contact Visits a Webpage you will need to then select your type of URL.

Type of URLs
Any Tracked Page – Track subscribers coming to any of the web pages where your tracking code is installed.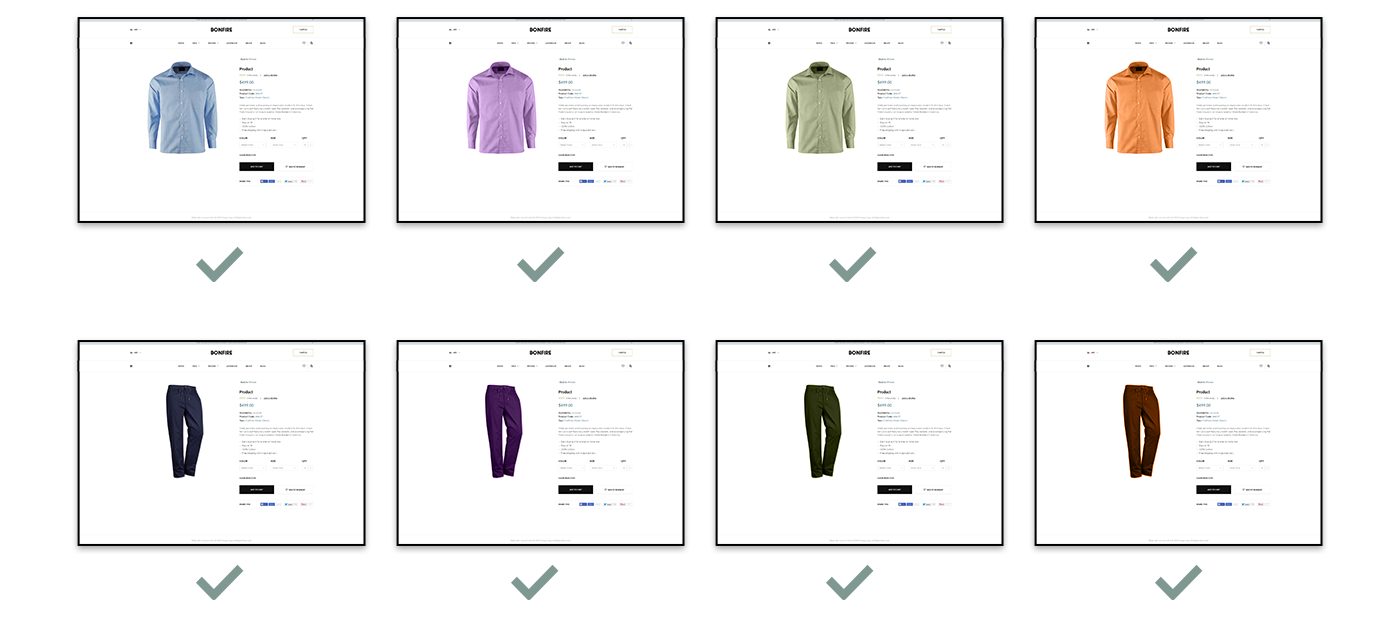 URL Is  – Track subscribers who have visited specific web pages. For example, you can track a specific product or blog by entering its full URL. (e.g. "https://www.mywebsite.com/product/item")

Test whether your tracking code is detected on your page, click "Test" underneath the input field where you entered the URL you'd like the track. If the tracking code is detected on your page, you will see: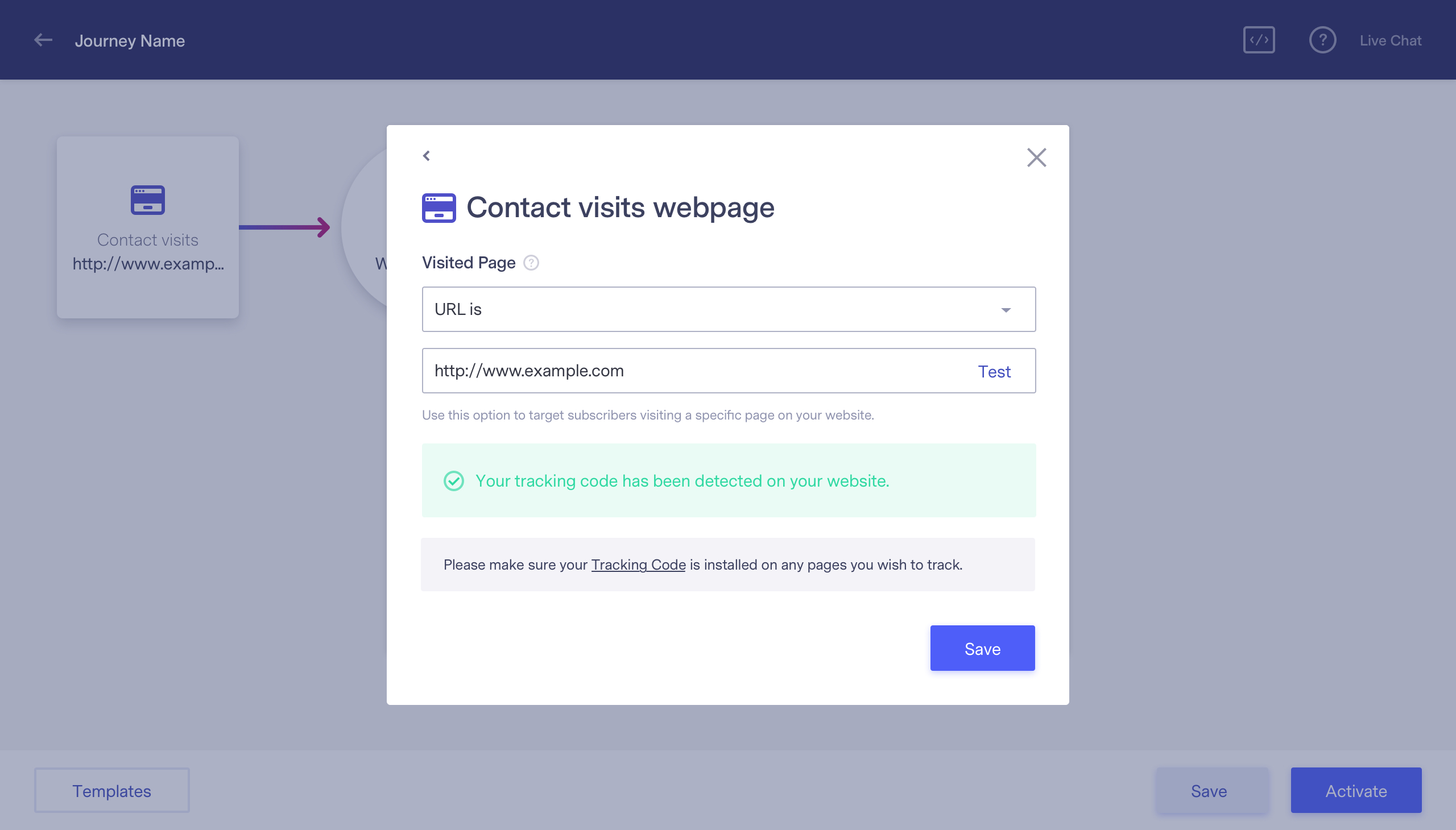 If the tracking code is not detected you'll see: 

Tracking not Detected
URL Contains – You can use this option to track subscribers who visit web pages that contain a specific word or phrase in the URL. For example, you can enter  "/products" to track all subscribers who have visited a URL containing the "/products/" phrase in that directory.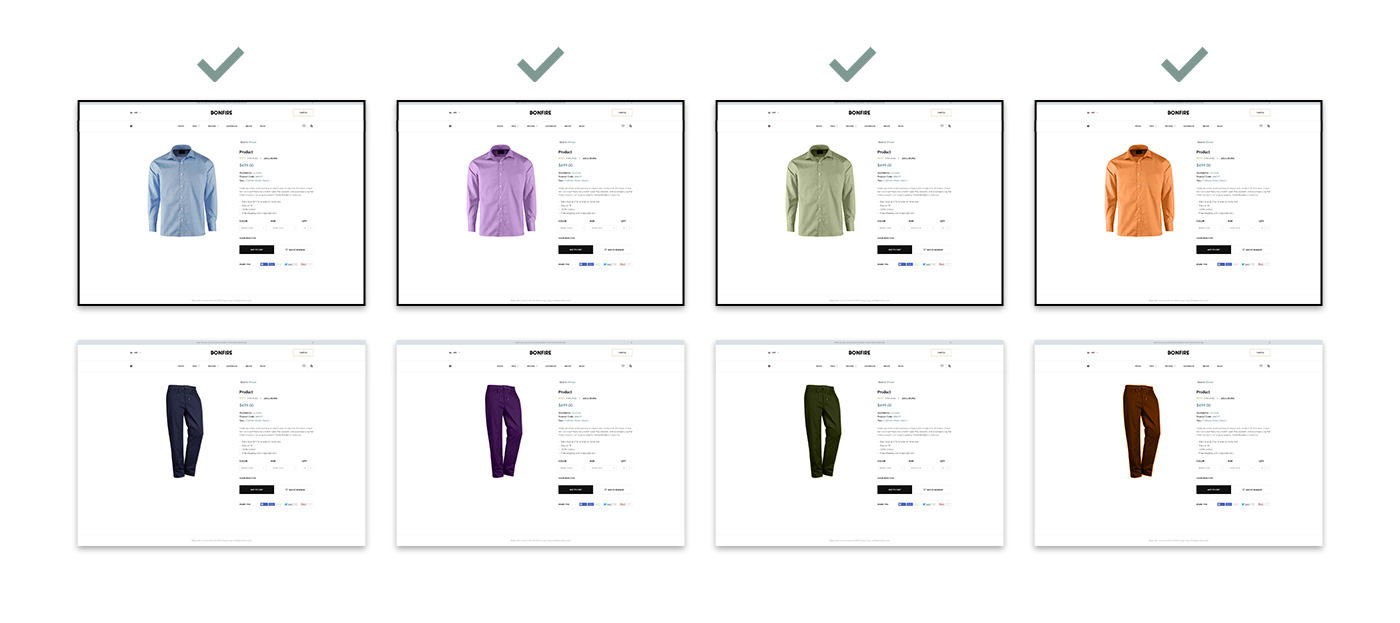 URL does not contain
Similar to URL Contains, this option can be used to identify subscribers that have not visited a directory of pages.
Example:  You can enter "/shirts/ " to exclude all pages in that directory.
URL starts with
This option can be used if you'd like to filter for subscribers who've visited pages that are located in a sub-domain.
Example: Enter "http://blog.website.com " to target all blog pages.
URL ends with
This option can be used if you'd like to target pages that contain specific words or phrases.
For example, you can see what subscribers visited your "/shop" page.
Wildcard Can be used to track multiple pages. For example, let's say you have a product page with about 15 products, rather than creating multiple automations with URL IS or URL Contains you can use the Wildcard trigger. All you need to do is add an asterisk in the URL.
Example: If you enter, http://www.website.com/products/* it will look for all pages starting with http://www.website.com/products/
Website Activity is not much different than Contact Visits a Webpage. The main difference is that Website Activity is a Condition node inside your automation. Subscribers can only continue through the automation if they have visited the page(s) you are tracking. Unlike Website Engagement, Website Activity executes only once. We suggest that a delay is added before using this feature.


Multiple Conditions
You can also use website tracking in your automation by inserting the Multiple Conditions node. This condition features two options "Has visited a URL" and "Has not visited a URL." These options allow you to create new pathways for subscribers who do meet and don't meet these conditions. Similar to Website Activity, this feature executes once. We suggest that a delay is added before using this feature.


If you still need help feel free to contact your Engagement Specialist or feel free to contact our Support team via LiveChat, Email, or Phone.