Knowledge Base Home

Signup Forms

Using reCAPTCHA in your Signup Forms
Using reCAPTCHA in your Signup Forms
Signup Forms
Updated on July 14, 2022
Google provides a free service called reCAPTCHA, Completely Automated Public Turing test to tell Computers and Humans Apart. reCAPTCHA helps protect your website against spam, abuse and can identify the difference between computers and humans. You can use this feature to protect your Signup Form from being abused by Spammers.
Before getting started with reCaptcha, please note that as of September 2018, many Google services were blocked in Mainland China. Due to these restrictions, reCAPTCHA may not work correctly if your visitors are in the China region. You can learn more about this by Clicking Here.
The reCAPTCHA feature can be located in the Small Embed, Embedded Form, and Popup signup forms. Please follow the steps below to turn on reCAPTCHA.
Log into your

Benchmark

account.

Click on

Contacts

and select

Signup Forms

.

Now click the

Create New Signup Form button

.

Select the type of form you would like to create and click

Next

.

Complete

Step 1 Details

and click

Save & Next

.

On Step

2 Design

, click on

Global Settings

.

To enable

reCAPTCHA

, toggle the slider from gray to blue.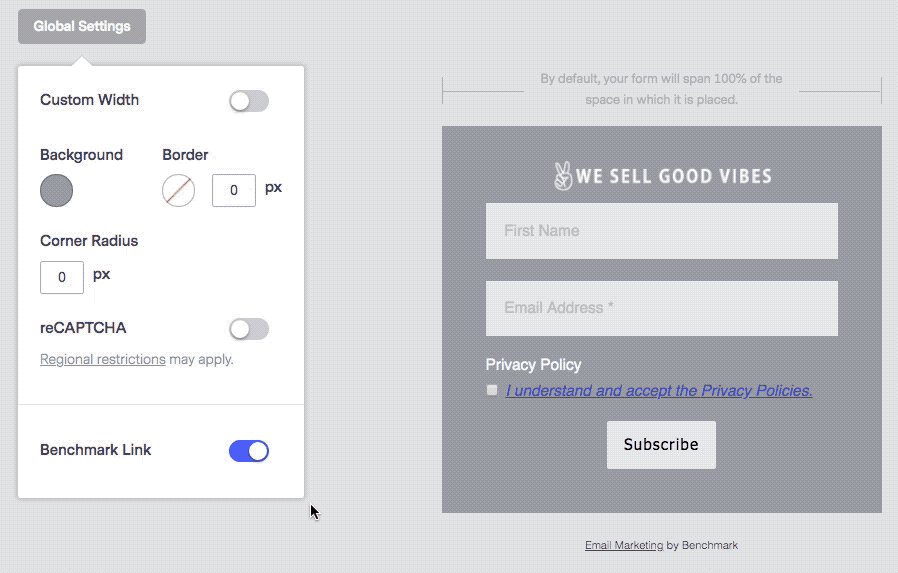 reCAPTCHA should look like this once it is enabled: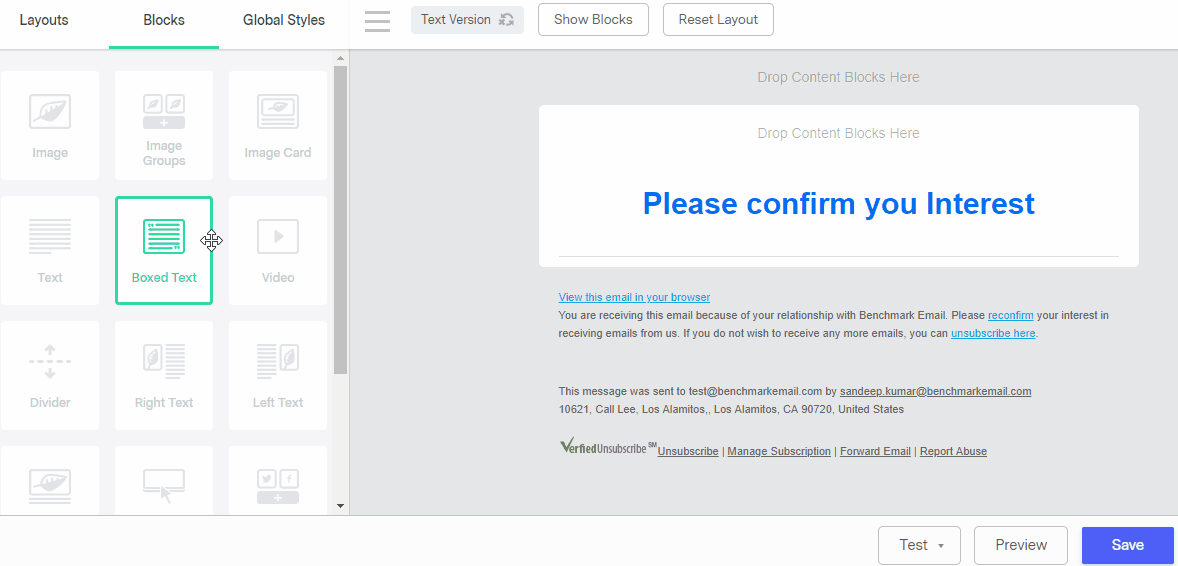 IMPORTANT

SUGGESTION
Click Here to learn how to create a Signup Form.
---
If you have any questions, please contact our support team.