A permission reminder is an optional message that appears in small print at the bottom of your email. It tells the recipient why they're receiving the email by stating something along the lines of this:
You are receiving this email because you signed up for the monthly garden report newsletter at www.gardens.com. If you do not wish to receive any more emails, you can unsubscribe here.
Permission reminders have become standard. They improve the likelihood of your email getting read, and also cut back on spam complaints by showing the customer why and how they got your email or newsletter.
You can also use your permission reminder to ask recipients to add your email address to their whitelist. If they do this, they're telling their email service provider that you are a safe sender, and your emails will no longer land in the spam file.
You can use the permission reminder to ask recipients to reconfirm their interest in receiving your emails. Reconfirming adds an extra layer of permission and confirms to email service providers that every email you send is permission-based.
By default, the Permission reminder is at the footer of all emails. You can delete it or drag it to another part of the email. To move it, hover your mouse on the block and click on the move

icon and drag.
However, if you are using an older email copy, here is how to add the permission reminder to your email.
Click on the Emails option in your dashboard and select Emails.
Select the email you want to edit.
In the Email Checklist, click on Edit in the Design step.
Now, from the Blocks section, click and drag the Permission Reminder to a section in your email.
The Permission Reminder will open to edit.
If you would like to remove some of the links or edit the text, click on Content.
When done, click on SAVE & NEXT.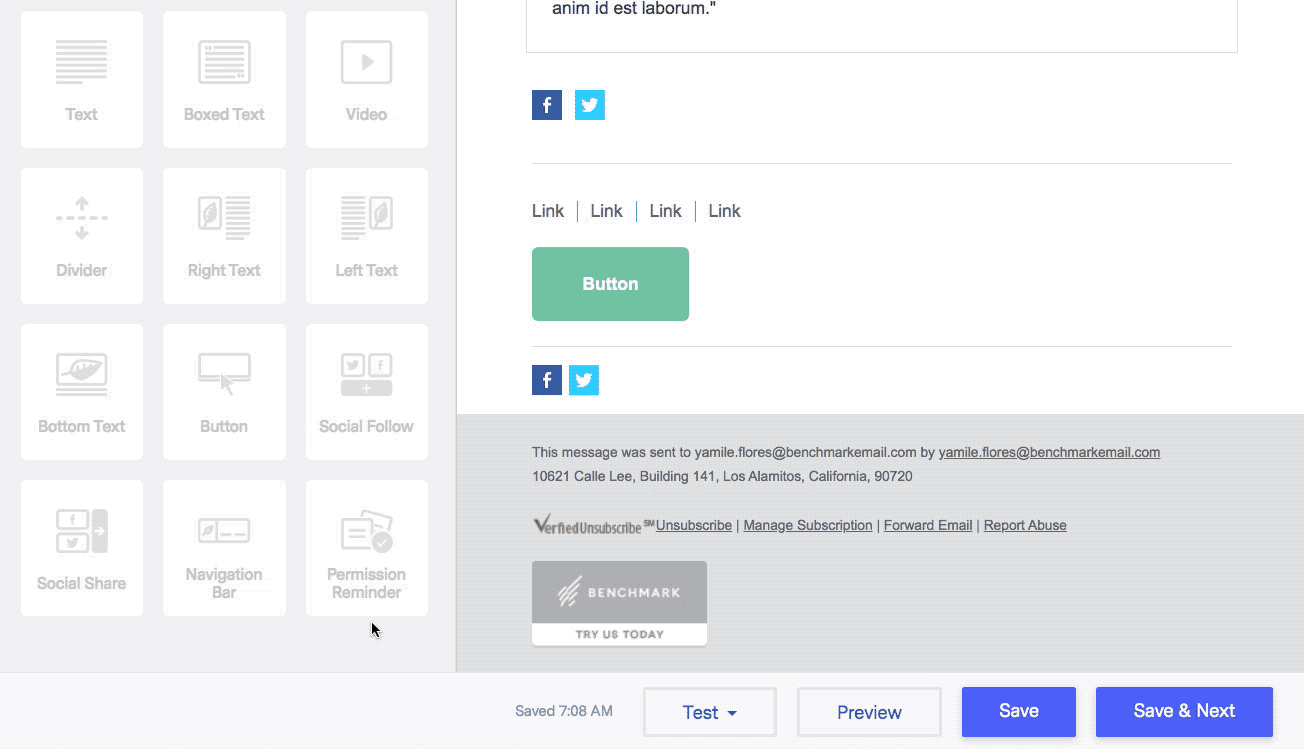 We recommend including the webpage version link in your email, and you can customize the permission reminder text, except the Reconfirm or Unsubscribe links.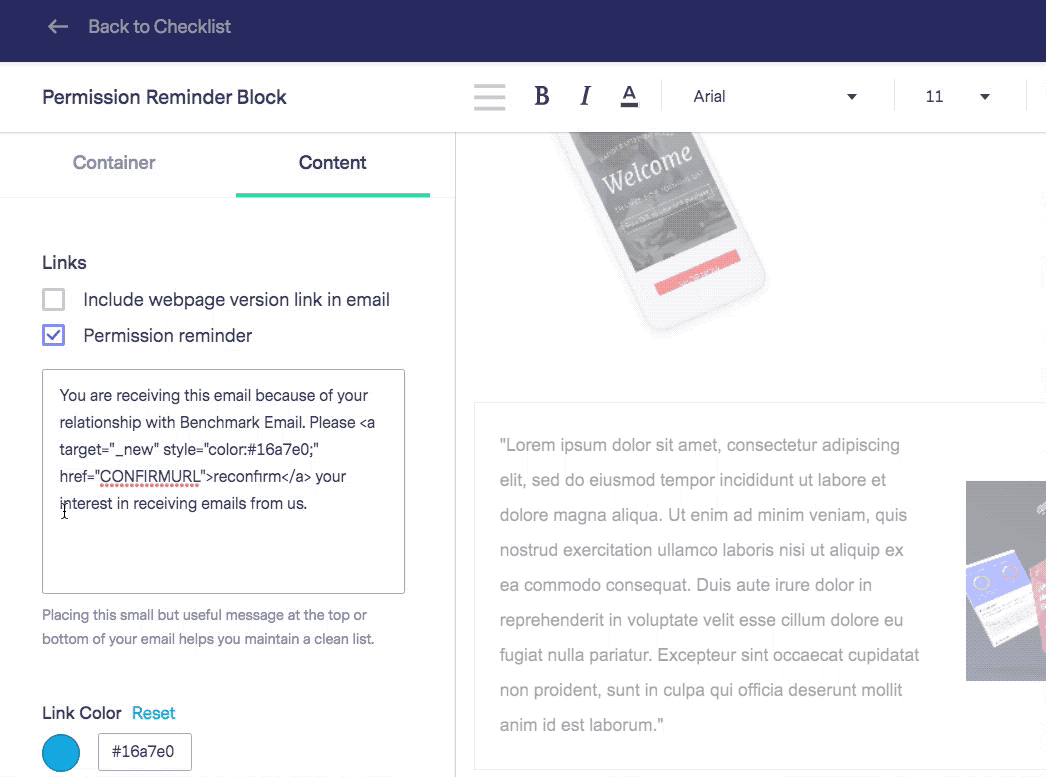 If you have questions, please feel free to contact our support team via Email, LiveChat, or phone.