What is Automation Pro?
Automation Pro is a tool developed by Benchmark Email to create automations for your email subscribers. Automations are a set of elements or modules that automatically perform specific tasks based on your subscribers interactions with your emails and website. Within Automation Pro, automations can add or remove subscribers from lists or automatically send an email based on website activity, which are tasks that regular automations can't do.
In Automation Pro, you'll use a Canvas to piece parts of your automation together. Once you've activated an automation, subscribers will go through the entire thing without you having to lift a finger.
Benchmark offers a few different ways to start your automation. Whether you want a blank start, or a template for pre-made automation strategy, Benchmark has you covered.
Our Blank Canvas, lets you set the path from scratch for your customers. Here you can select how they will begin your automation.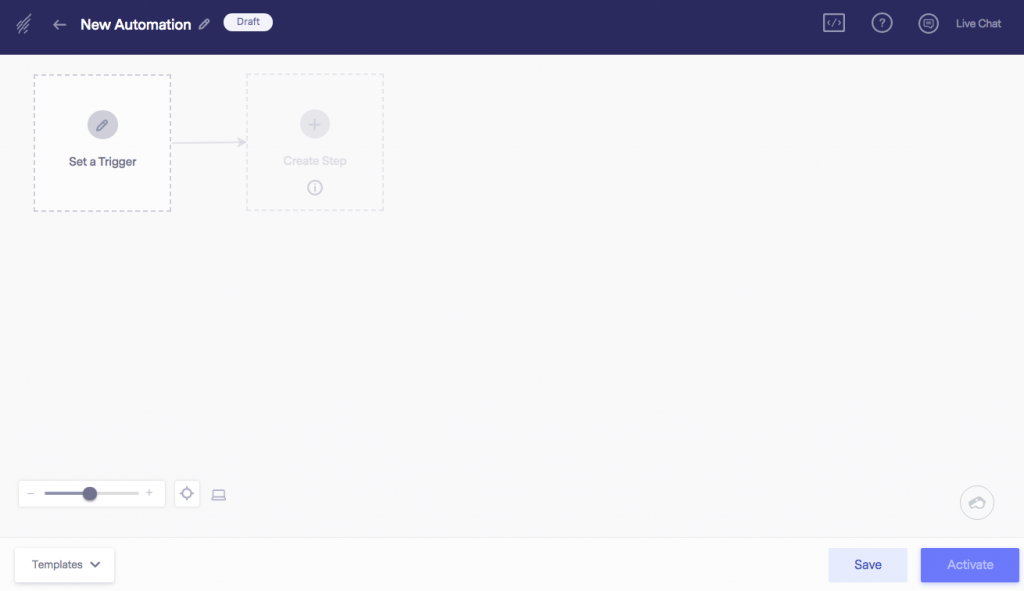 The Abandoned Cart template is perfect for those customers who need that extra push to buy that item they left behind. Let's face it, we are all busy and tend to forget things or simply close our browsers without realizing there were things in our online cart. Help those clients by reminding them with this easy automation.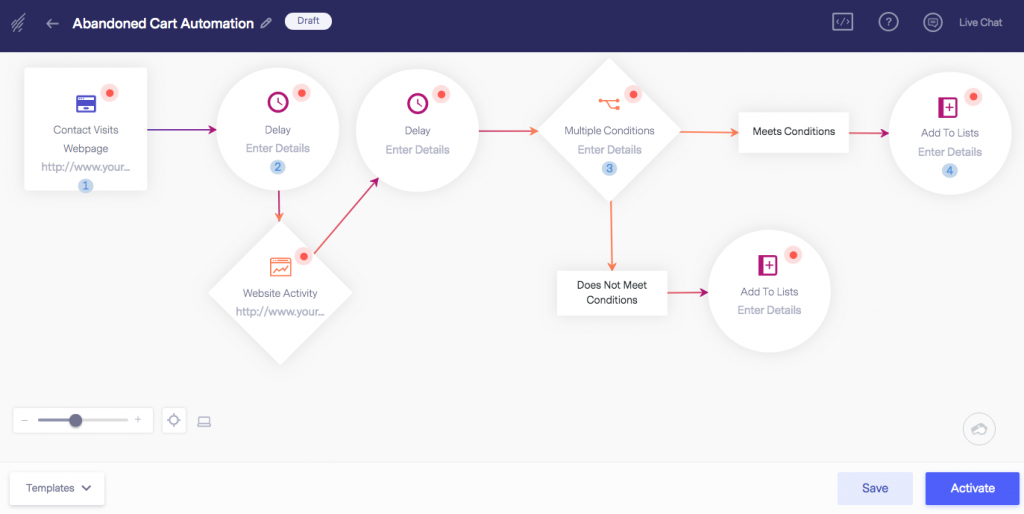 What better way to greet your new customers than with their own personal automation? Our Welcome Subscribers template does just that. When a new person is added to a list, you can automatically welcome them by sending an email.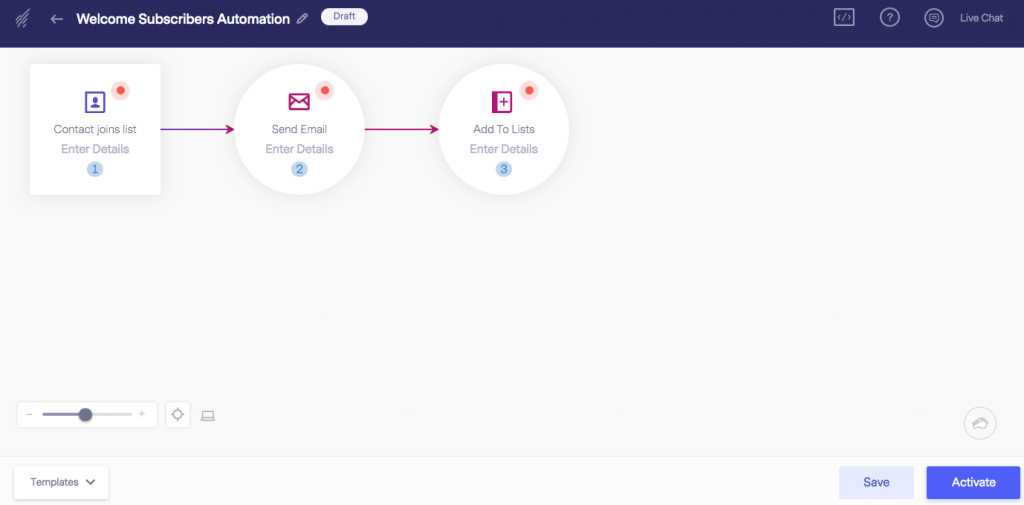 With Reports, you can stay on top your journeys and see their progress.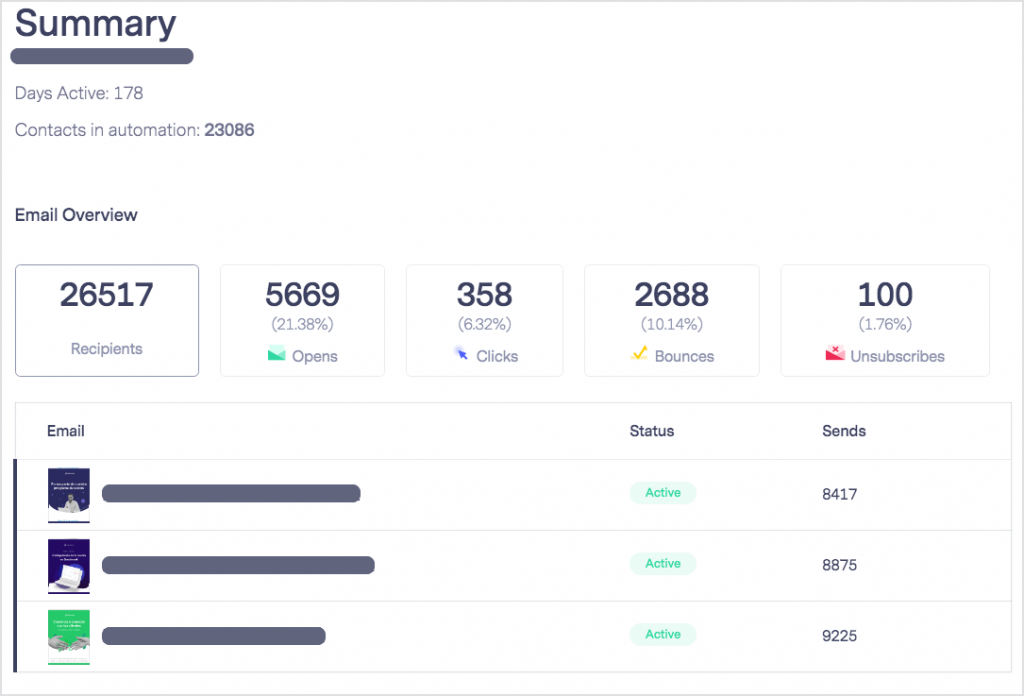 With Automation Pro, you can think outside the box and target your clients based on their behavior. What's even better, is you only set up the automation once and not have to go back!
If you have any questions, or would like to learn more about our Automation Pro tool feel free to contact us, by LiveChat, Email or Phone.