Accueil Point d'informations
Réseaux Sociaux
How do I insert a YouTube icon into my email?
How do I insert a YouTube icon into my email?
Réseaux Sociaux
Actualisé le septembre 23, 2020
Benchmark allows you to easily insert social media icons into your email, like the YouTube icon. You can insert links to your social profiles by adding Social Media icons and share with your followers.
The insertion of icons is done during the process of creating the email. If you would like to learn how to initially create an email, click here to find out more!
To insert a YouTube icon in an email, please follow the steps below:
In the

Design step

, select

Templates

, then choose the desired template.

From the

Blocks

, click on the

Social Media Follows

block

and drag it to the section of the email where you want to place the YouTube icon.

Then click on any part of the block to open the editor on the left then click on

Contents

.

In

Add Service

, select

Youtube

from the drop-down menu.

Then click on the icon

Once the

YouTube

icon is

visible on your email, click on it.

In

Link URL

, add the URL link of your video.

You can choose to keep the

default

YouTube

image

or edit it at this step.

Click

Save

when finished.

Finally, click on

 Save and Close

.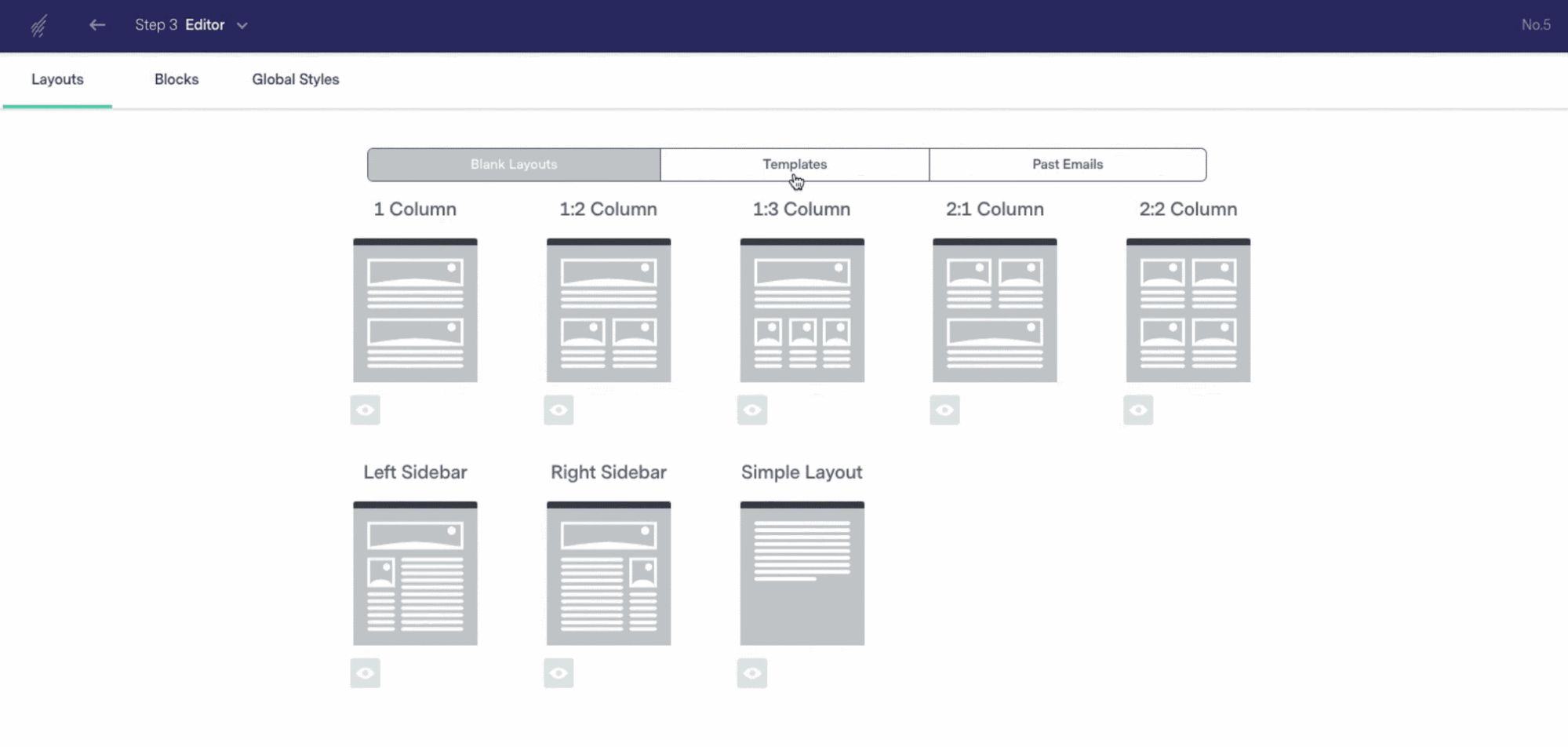 Note: Benchmark Email provides Social Media Templates that adapt to your needs. You can also consider sharing your archived newsletters with your subscribers on Social Networks.
If you have any further questions, please do not hesitate to contact our support by Email , LiveChat or Phone.
Avons-nous répondu à votre question?
Vous ne trouvez pas ce que vous cherchez?