Knowledge Base Home

Surveys & Polls

How to Create and Preview a Poll
How to Create and Preview a Poll
To learn how to create a poll follow the steps below.
Log in to your Benchmark account.

On the Dashboard menu, click on Surveys.
Select Polls.
Click on the Create New Poll button.
In the poll name text field, enter the name for your poll. This is for your reference only.
In the Question text, enter the question your want to ask the visitors.
In the Answers, you can add up to 5 options.
You can change the button text in the Button Text field.
Design the poll that best fits your needs by editing the color and format in the Questions, Answers, and Background options.
Select Save & Finish when completed.
Click View Your Poll to see a preview of your poll.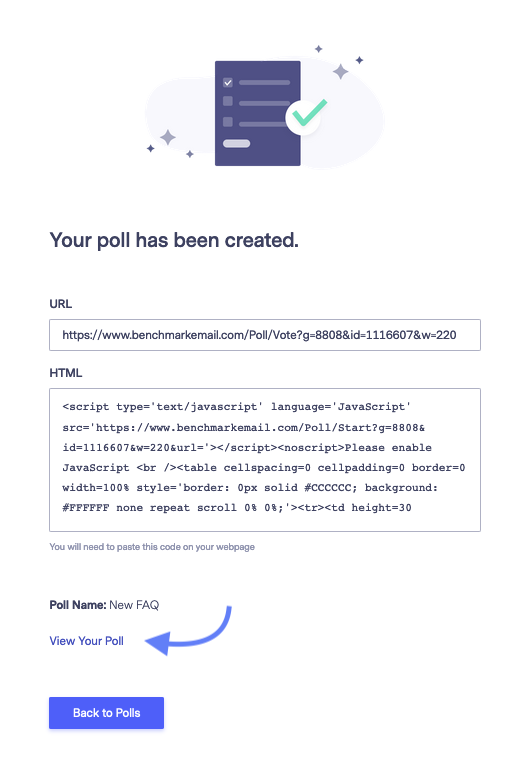 Your poll is now live. To use it on your website, copy the Poll HTML and paste it on your website page or you send the link in your emails.
If you have additional questions, please feel free to contact our support team via Email, LiveChat, or Phone.
---
Did this answer your questions?
Can't find what you're looking for?