Knowledge Base Home

Contact Lists Segments

How Do I Delete a Segment?
How Do I Delete a Segment?
If you have created a Segment that you no longer need and don't want to view it on your Segments list page, you have the option to delete it. Follow these steps to delete a Segment:
Log in to your Benchmark account.

Click on Contacts from the Dashboard menu.
Select Segments.
Locate the Segment you would like to delete and select the  More options icon next to the Segment name.
Click Delete.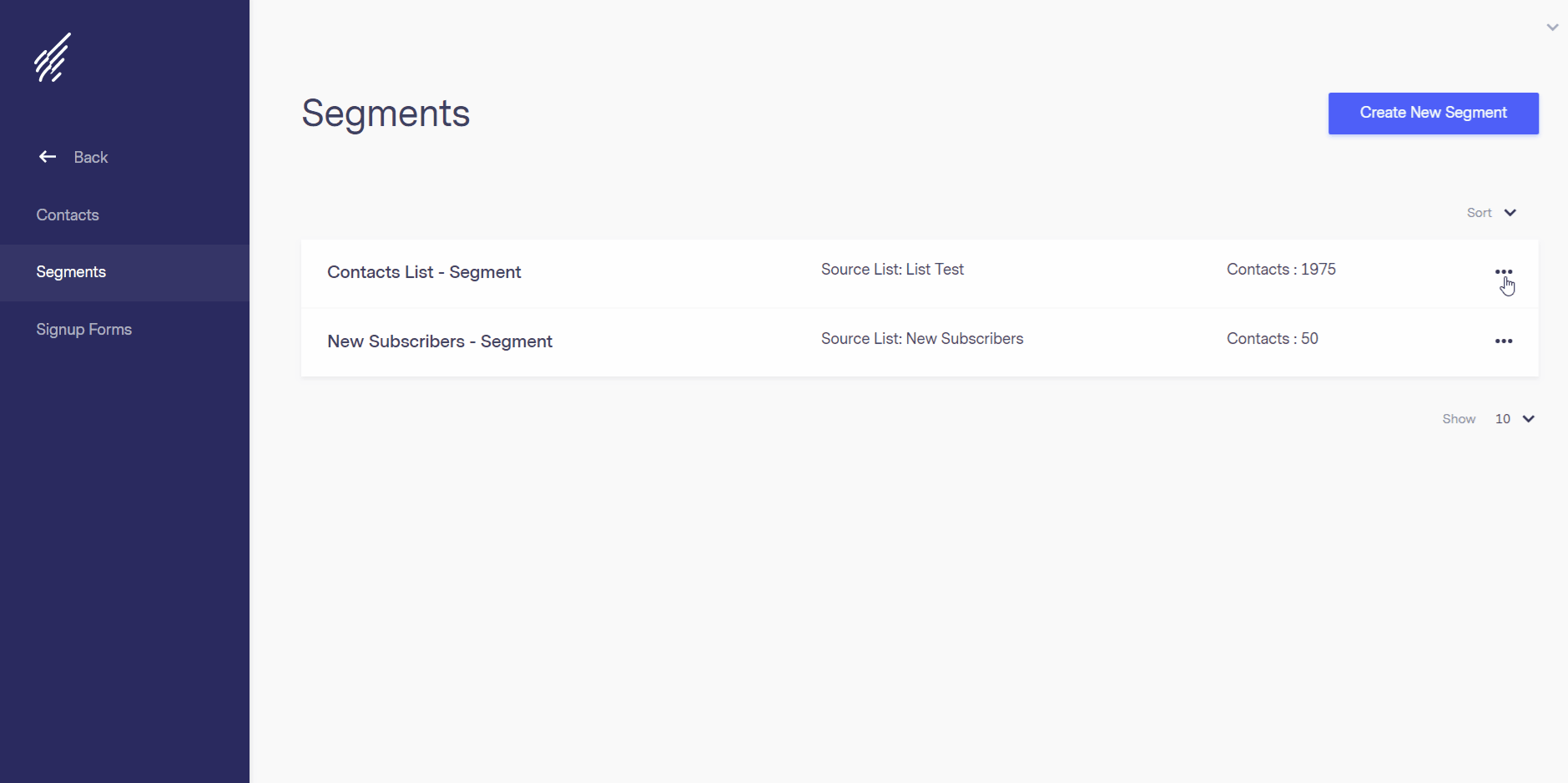 Note: Deleting a Segment does not delete any of the contacts that belonged to the Segment.
If you have additional questions, please feel free to contact our support team via Email, LiveChat or Phone.
---
Did this answer your questions?
Can't find what you're looking for?