Knowledge Base Home

Contact Lists Segments

How Do I Edit a Segment?
How Do I Edit a Segment?
Segments can help you send targeted content to your users. Editing a Segment gives you the opportunity to describe and add criterias that best fit your needs.
Log in to your Benchmark account.

Click on Contacts from the Dashboard menu.
Now select Segments.
Select the Segment you wish to edit.
Click on Edit located on the top-right of the page.
Edit criterias for the Segment.
When done, click Save and Refresh Count.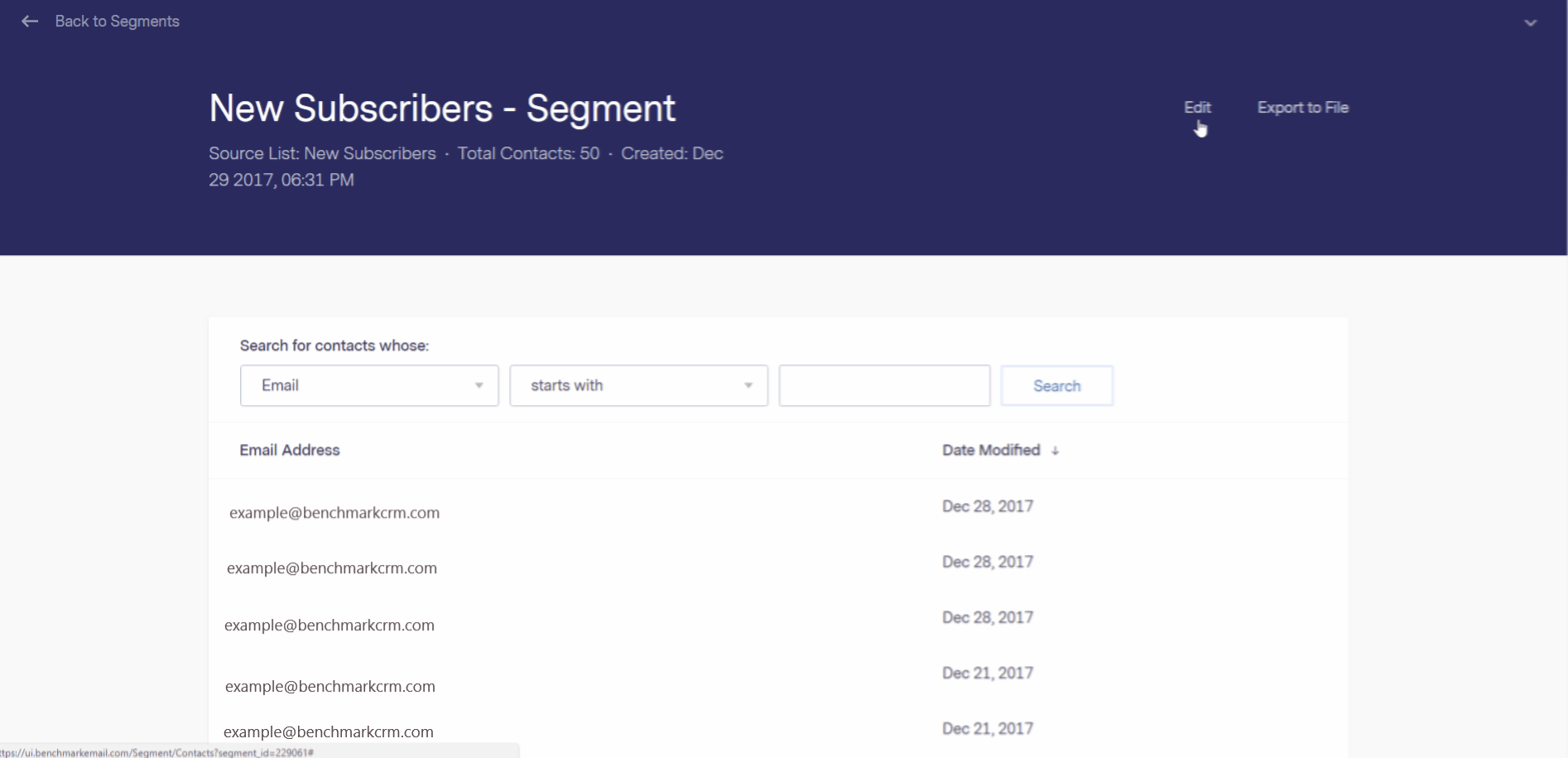 The segment will not update unless your click Save and Refresh Count.  Depending on your new criteria, the number should be higher or lower. If your number becomes zero, there may potentially be something wrong.  Please see: Why are there no contacts in my segment?
If you have additional questions, please feel free to contact our support team via Email, LiveChat or Phone.
---
Did this answer your questions?
Can't find what you're looking for?