Home informazioni

Social Media

Come inserire l'icona di YouTube nelle tue email
Come inserire l'icona di YouTube nelle tue email
Social Media
Aggiornato il settembre 23, 2020
It is important to connect email marketing and social media eg. with Youtube. You can also use other social media symbols and let your subscribers know your channels.
The YouTube symbol is inserted during the email creation process. For information on how to create an email first, click here.
Follow these steps:
In the Design step, select Templates, then select the desired template.

Now click on the Follow Social block from the block options and drag it to the location in the email where you want to place the YouTube symbol.

Then click on the block to edit it.

In the settings on the left, click Content.

Under Add Service, click the arrow to open the drop-down menu and select YouTube.

Then click on the icon

.

When the YouTube icon appears in your email, click on it.

Enter the URL of the channel or video on the left.

You can keep the icon displayed or change the YouTube icon using the options available on this screen.

Click Save when done.

Now click Save and Close.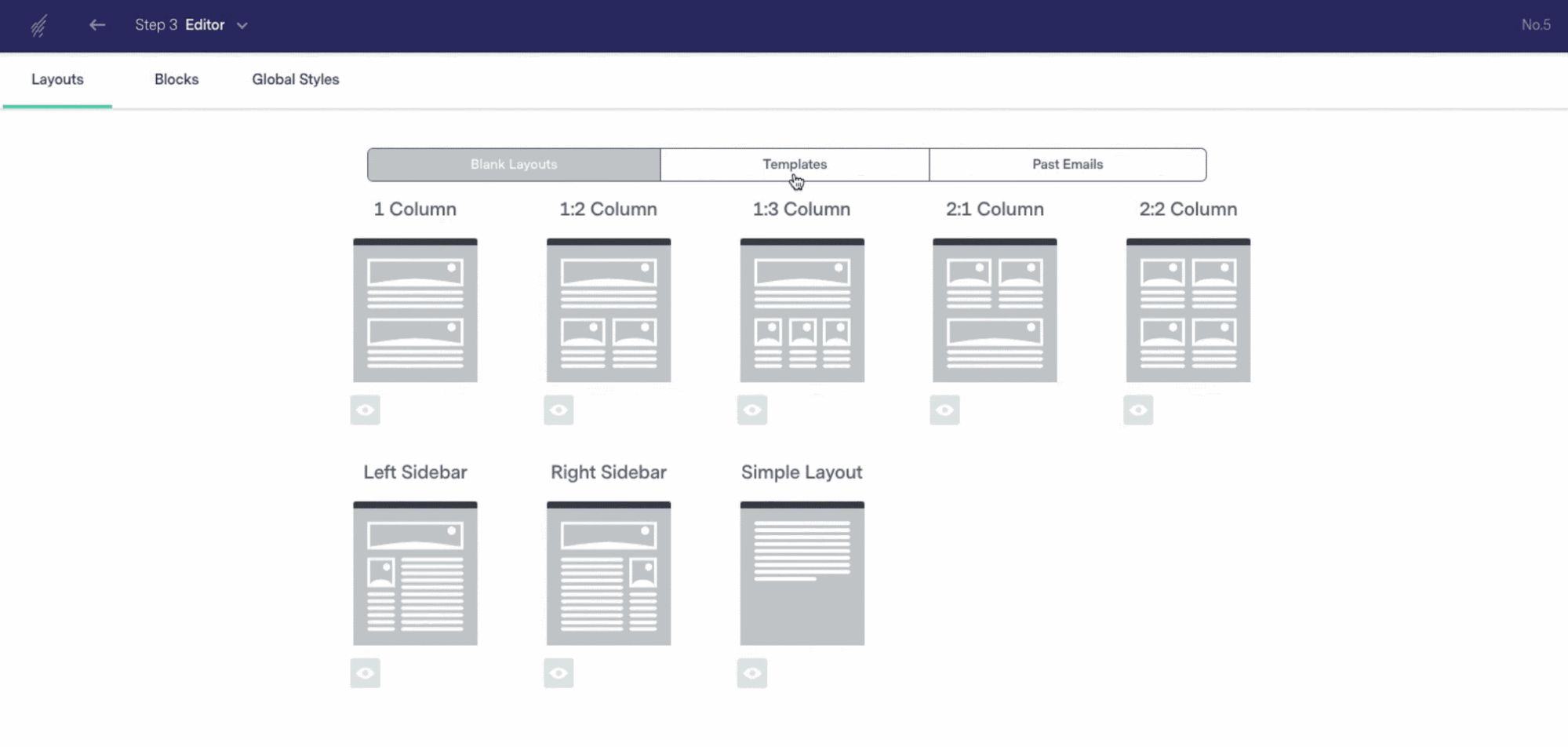 Note : Benchmark Email offers special social media templates that can be useful for you. You can also archive your email campaigns so you can easily share them on your social networks.
If you have any other questions regarding this, please do not hesitate to contact us via Email or LiveChat .
---
Hai trovato la risposta alla tua domanda?
Non hai trovato quello che cercavi?