List Approval
Contacts
Updated on August 5, 2022
So you just uploaded your list, and now you can't use it because it is Under Review going through our List Approval process. No need to panic, this process only takes a few minutes.
List approval is our process to verify the existence of contacts in your list. In simpler terms, we make sure they are valid emails. During the list approval process, we sample a small percentage of your list using 3rd parties such as BriteVerify and Kickbox.
List Not Approved
If the list has a high percentage of Invalid, Accept All, or Unknown emails the list will be rejected and not approved. To have your list approved it must go through List Verification. List Verification removes all Invalid, Accept All or Unknown email addresses. Sending email campaigns to invalid email addresses or low deliverability addresses hampers your domain reputation along with the IP associated with it for sending. Additionally, removing invalids will ensure only valid email addresses are in the contact list and hence improves the ROI.  To learn more about List Verification, please Click Here.           
List Status
To see the status of your list, see the steps below.
Click on

Contacts

from the dashboard options.

Then, select

Contacts

.

Now, locate the email list you uploaded and click on Approval History.

If you don't see Approval History, the list review is not complete.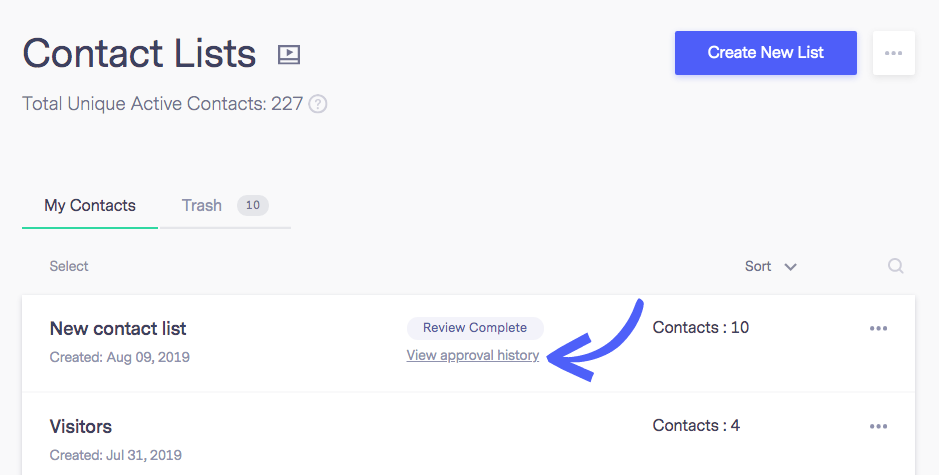 The Approval History page will show you the percentages received on the list. If your list is approved, you will see an Approved message like this one: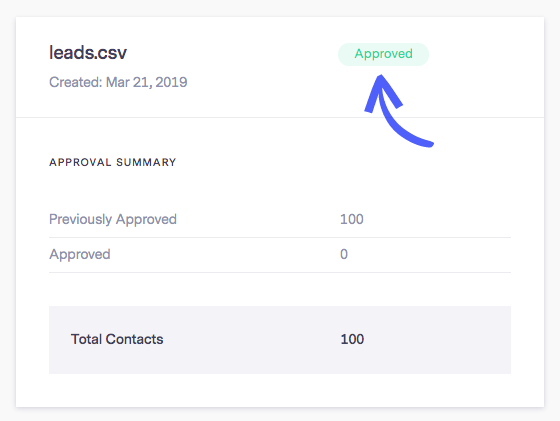 If your list is not approved, you will see an Action Required message like this one: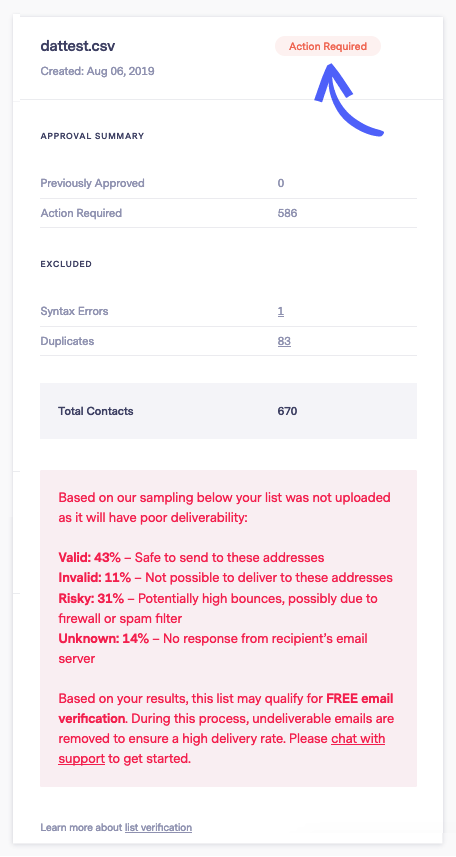 Click on the Chat with Support link to start the List Verification Process.
In most cases, the lists are approved and ready to use within minutes, depending on the list size.
---
If you have any questions, please contact our support team.