Contact Rating
Contacts
Updated on September 30, 2021
Contact rating is not only beneficial because you can see who is engaging with your emails, but also because you can segment your emails based on your recipient's rating. The rating can range from 0 to 5 Stars depending on how your recipients engage with your emails.
Star Rating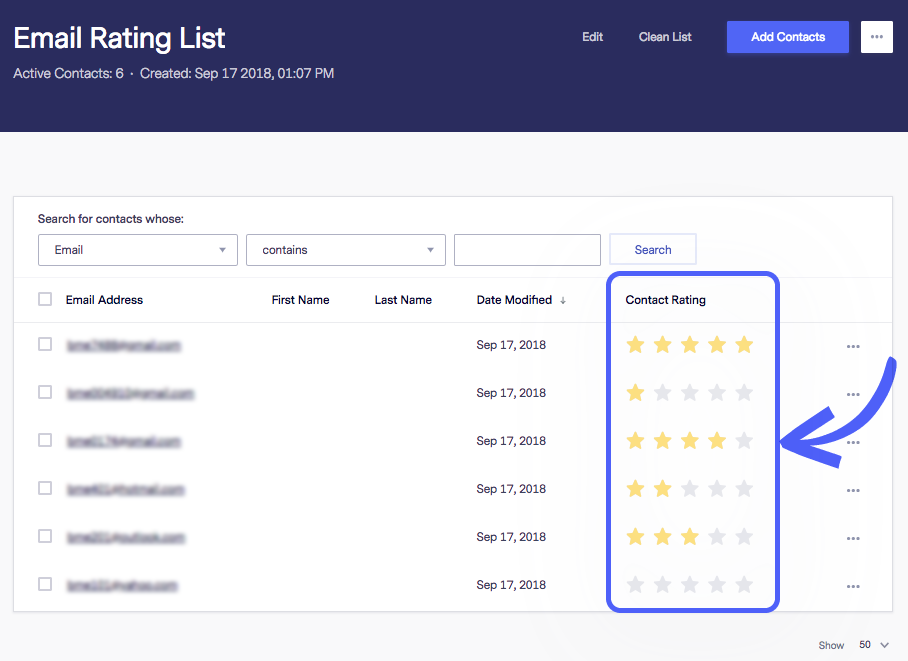 0              No sent emails.

         One star indicates you have sent at least one campaign to your contact and they have few or no opens/clicks compared to the number of emails you've sent.


    2 or more stars indicate you have sent at least one campaign and the number of opens and clicks is relatively high compared to the number of emails delivered. The more opens and clicks the contact has, the higher the contact rating.
Contact rating is calculated using all emails sent to your recipients within a 90 day period.
Segmenting
Improve your email delivery with Contact Rating, by creating segments based on high rating (3-5) or lower rating (0-2). Segments allow you to separate a group of contacts for specific targeting, without moving the contacts from their list.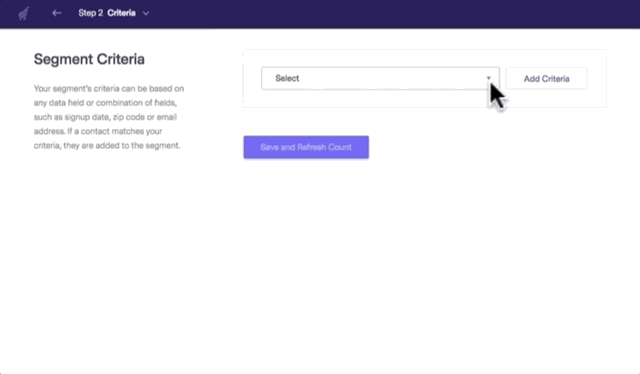 Click Here to Learn how to create a segment.
The example above used:
Criteria

– Contact Rating

Greater than

: 4 Stars
Client Rating is only shown internally to you, and your recipients will never see their rating.
If you have any questions regarding Contact Rating, please be sure to contact us by Email, LiveChat or phone.