Knowledge Base Home

Surveys & Polls

Difference Between Surveys & Polls
Difference Between Surveys & Polls
The only way you can be sure that your clients are happy with a service or product is by asking them. To help you get client feedback Benchmark provides easy-to-use Surveys & Polls.
What is the main difference between Surveys & Polls?
Surveys allow you to ask multiple questions, and also offer options for detailed answers. While polls can only collect opinions about a single question. If you need detailed information or have more than one question, you can refer your readers to complete a survey, but if what you need is only the rate or opinion about a service or your products, use a poll.
In both features, Benchmark will provide you a link to share or an HTML code. You can add the link of a survey or poll in your email campaign, landing page or embed the code on your website.
Use the Benchmark Surveys if you need detailed feedback and if you have multiple questions.
Use Benchmark Polls when you need immediate feedback on one question, and don't need detailed responses.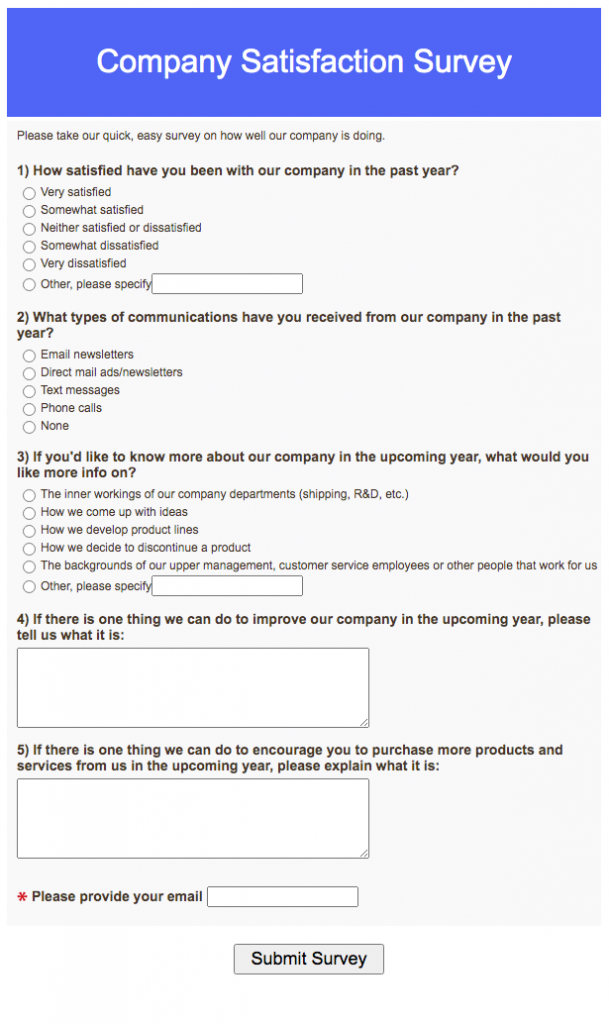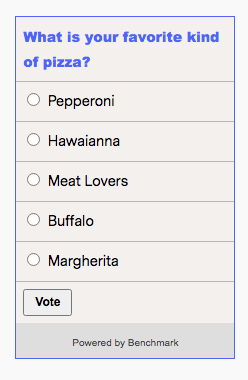 ---
If you have any questions, please contact our support team.