Knowledge Base Home

Reports

How do I find a contacts opens and click-through history?
How do I find a contacts opens and click-through history?
Reports
Updated on August 31, 2020
With this feature, you can view the opens and clicks history of your selected contacts.
Follow the steps below and learn who has opened and clicked on your email campaigns:
Log in to your Benchmark account. 

Select Contacts from the Dashboard menu.
Click on the name of the list.
Now click on the email address you will like to view history from.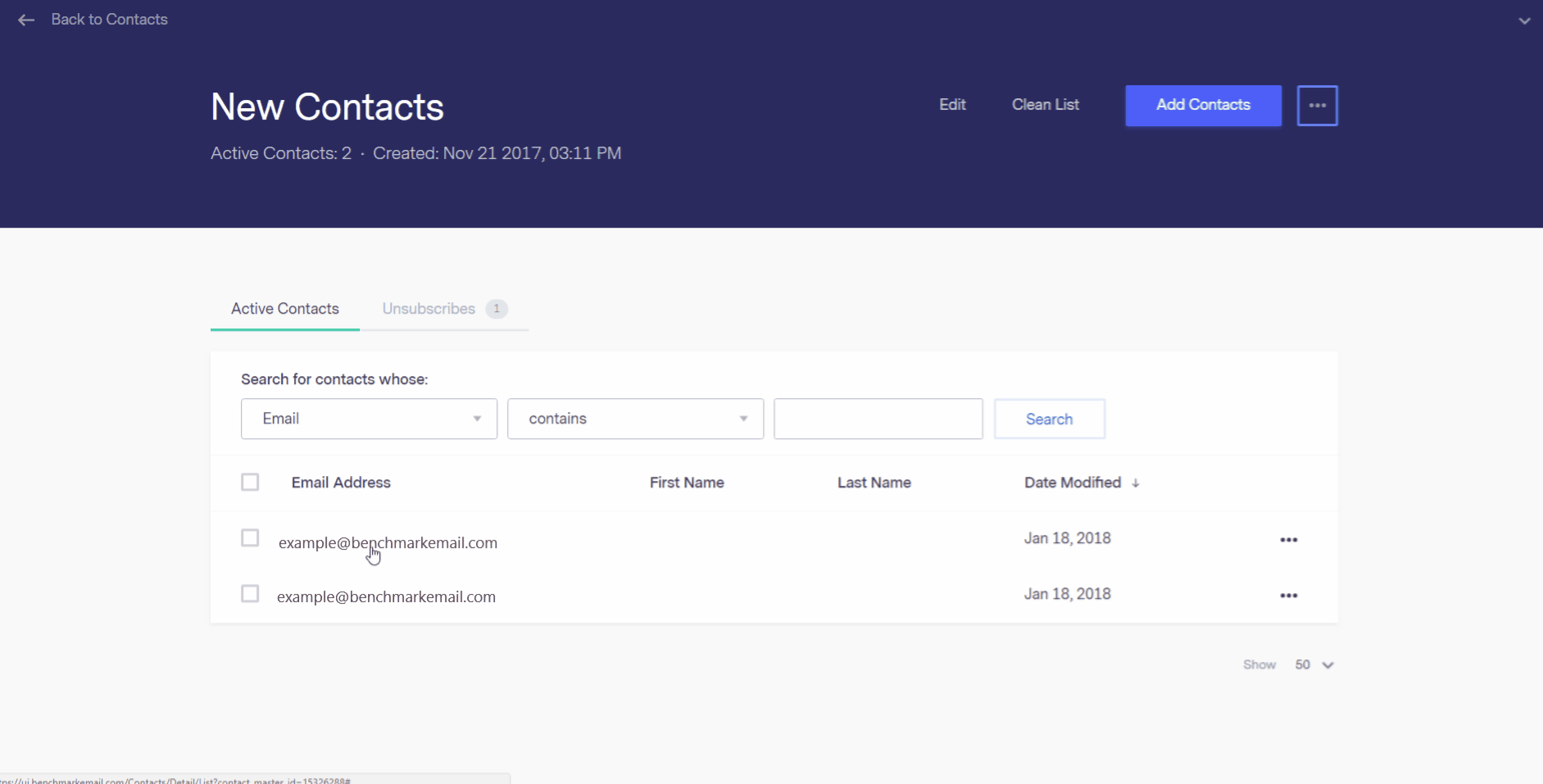 Below the Email Preference section you will see View Email History, go ahead and click on this or scroll to the bottom of the page to view your contact's opens and clicks history.
Important
There are some cases where email addresses (recipients) are marked as open in the email reports, even though the recipient did not engage with the email campaign. See some reasons why below.
The recipient server is using Spam filters. In this case, the email gets scanned by the spam filter, and due to this, the recipient's email address is labeled as an open.
The recipient is using Antivirus or firewall.

Similar to the case mentioned above, if the recipient is using a security software like Antivirus or Firewall setup at the receiving server, the email might be marked as open when scanned for further delivery.

Use of Proxy servers: ISP's like Google and Yahoo! Use proxy servers to cache images in emails on their end. This might show uneven reports with multiple email addresses opened at the same time. For more information,  click here.
If you have additional questions, please feel free to contact our support team via Email, LiveChat or Phone.