Knowledge Base Home

Integrations

Integrate PipelineDeals with Benchmark
Integrate PipelineDeals with Benchmark
Integrations
Updated on April 21, 2021
With the PipelineDeals and Benchmark integration, you can do a one-time import of all of your contacts from your PipelineDeals account to a list in your Benchmark account. By using this integration, you can stay engaged with your most valued customers and send marketing automations to your leads.
To learn how to integrate, follow the steps below:
Log in to your

Benchmark

account.

Click on your

Username

and select

Integrations

.

Scroll to the bottom of the page and click

Get Started

.

Select the

PipelineDeals

integration option.

Now log in to your

PipelineDeals

account on their website.

Select

Account Settings

by clicking on your

Username

.

Then, select the

PipelineDeals API

option from the menu on the left.

Enter a

Technical Contact Email

and click on

Enable API Access

.

Now, copy the

API Key

.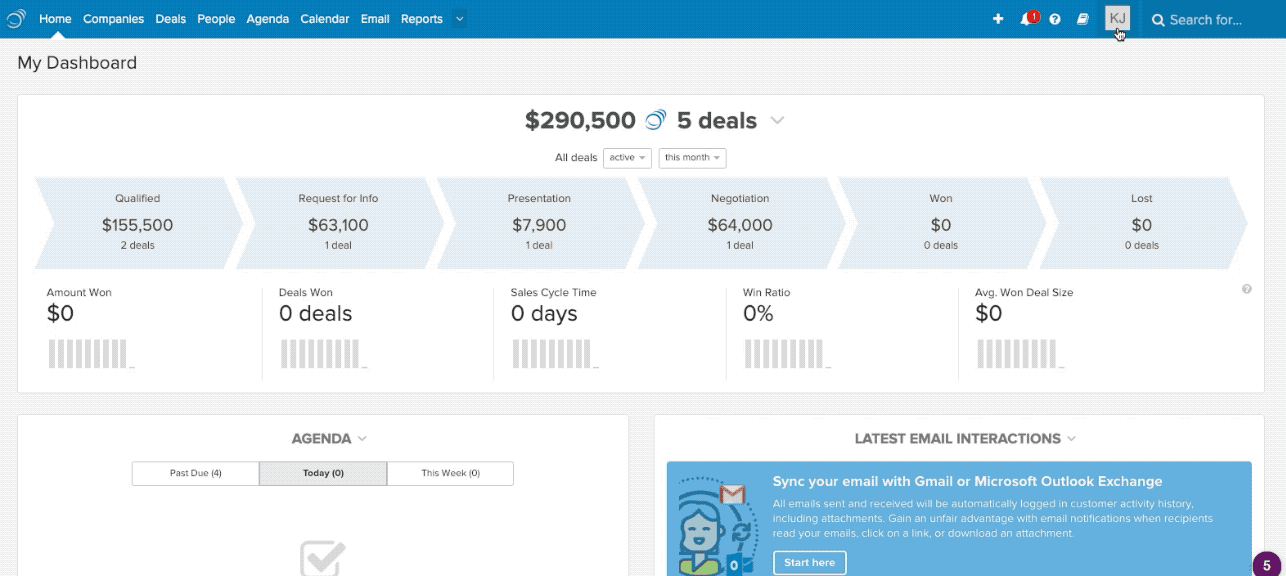 Back in your

Benchmark

account, enter the

API Key

in the

API Key

box provided.

Select a contact list or create a new one, to which you would like to add contacts.

Click

Save & Next

.

Last, review and map the list fields.

When done, click

Save & Next.
You have now integrated your PipelineDeals account with Benchmark!
Important
Since this is a one-time import integration if you need to import more contacts at a later time, you will have to repeat the integration process. However, when you go to integrate again, you can choose the previous connection or create a new one.
Click Here if you would like to learn how to create a targeted list!
If you have additional questions, please feel free to contact our support team via Email, LiveChat, or by Phone.