If you want to make changes to your email before sending the test email, you can use the Send Test email within the editor.
Open a draft or incomplete email, and click "Edit" to access the email editor.
From the bottom toolbar, click on the Test option.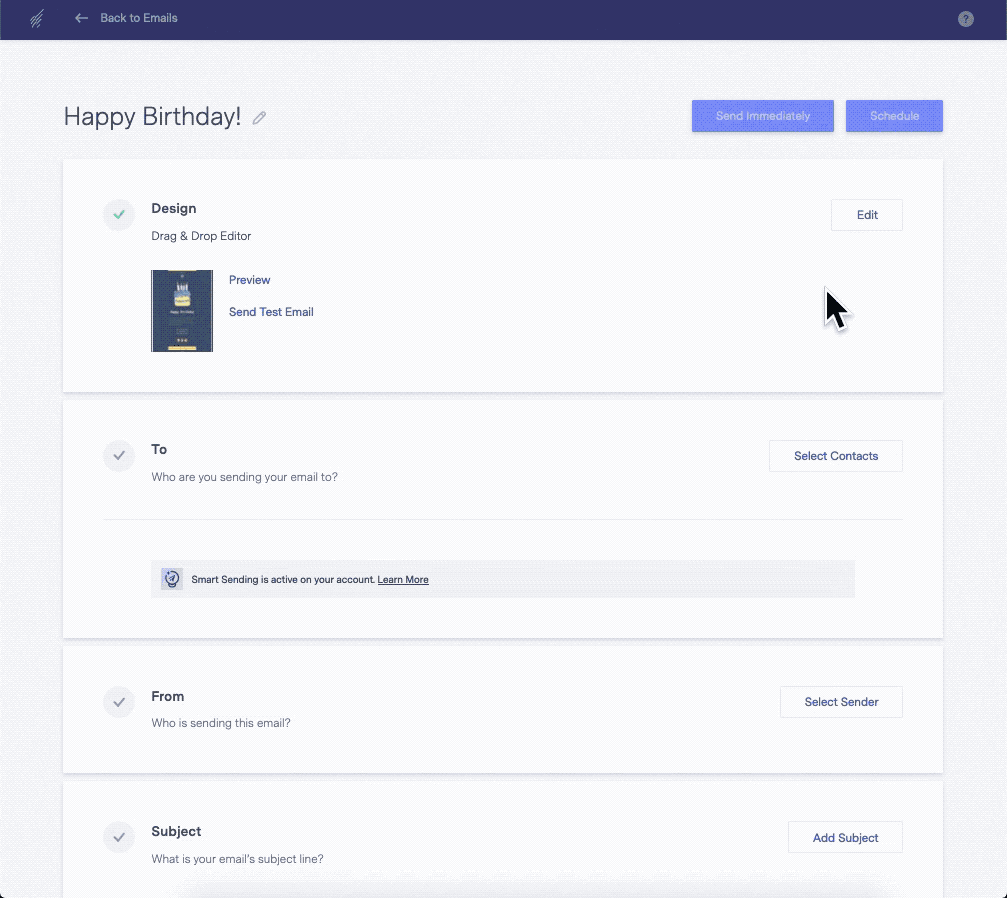 You'll see a popup where you can enter up to 5 email addresses and a personal note.

Separate each email with a comma.
The personal note will appear above the email in the inbox.

Last, click Send.