Knowledge Base Home

Contacts

How to View Opt-in Contacts
How to View Opt-in Contacts
Contacts
Updated on April 19, 2021
Opt-in contacts are recipients who have confirmed via email that they would like to receive your email marketing messages. By either confirming via the Confirmation Email or by clicking on the Reconfirm link in any of your email campaigns.
To see the Opt-in subscribers in your Benchmark list. Please follow the steps below.
From the left menu, select

Contacts

.

Click on the name of the contact list for which you want to see the opt-in contacts.

Then select

Opt-in Contacts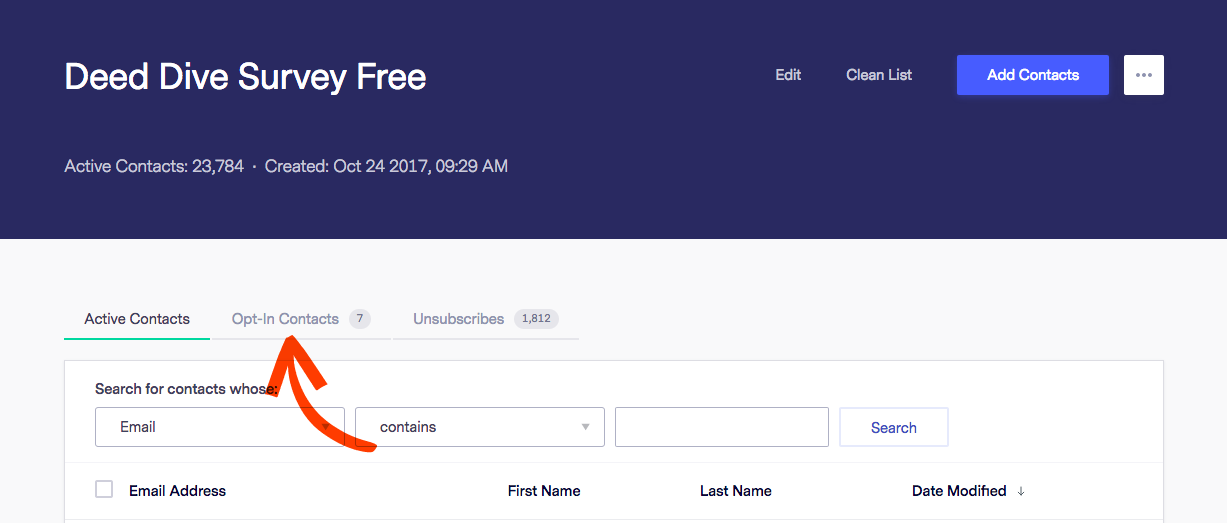 If there is no Opt-in Contacts option, then this means no contacts have opted in yet.
You may choose to send out an Opt-in email to this list, and by doing so, you will find out who would like to Opt-in. To learn how to create an Opt-in link click here.
If you have any questions, regarding the Opt-in or Opt-out contacts, please feel free to contact our support team via Email, LiveChat or by Phone.