Automation Pro Overview
With Automation Pro, you can send automated emails to new contacts, add or remove contacts from lists or send them a series of emails based on their website or email activity.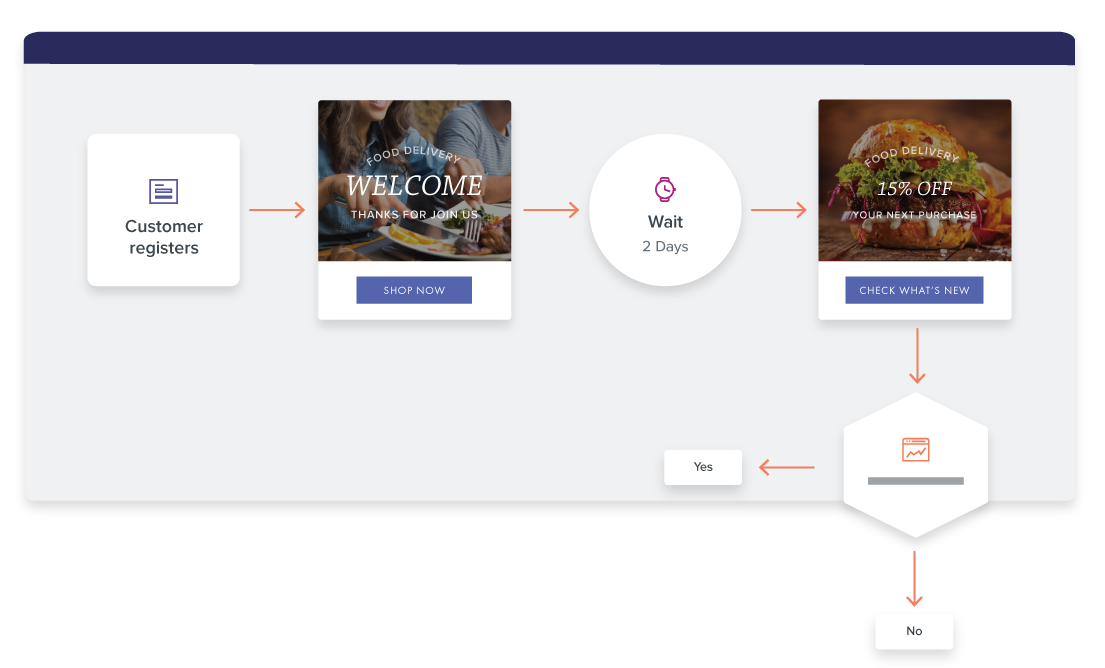 Who can use Automation Pro
Both free and paid Benchmark users have access to Automation Pro. However, Automation Pro is a premium feature, this means only paid accounts can activate their automations. If you are currently on our free plan, you can still explore and create automations. To upgrade your free account today, click here.
Tracking
One of the main advantages of using Automation Pro is that it can track your contact's website activities, allowing you to see how engaged your contacts are with your site and email campaigns. Before you can start tracking your contacts, you'll need to add your tracking code to any pages you wish to track. Your tracking code is unique to your Benchmark account, to learn more about the tracking capabilities, click here.
Triggers, Conditions & Actions
To get your automation started you'll need to first select a trigger, this can include contacts being added to a list or a segment, contacts visiting a website where your tracking code has already been added, and last a trigger can be based on a specific date and time. After your trigger has been selected you'll choose what path you want to send your contacts on, this is done by choosing an action or condition node. Actions nodes range from adding delays in the journey to updating contact details based on their behavior.  Conditions are similar to filters, they let you decide which contacts you'll be checking, Condition nodes range from a contact being in a list to someone who has not visited a URL. To learn more about Triggers, Actions, and Conditions, please click here.
Automation Templates
Benchmark offers a few different ways to start your automation. You can start from scratch and build out your own automation or you can select one of our pre-made templates. With a pre-made template, we'll include the trigger as well as the actions and conditions, all you have to do is fill in the missing details such as a contact list, and any email campaigns needed. To learn more about the templates available, click here.
Email Summaries
With every active Automation, we'll provide a report/summary of all the email campaign activity in your automation. These summaries are separate from all other Benchmark email features, to see the Summary go to the Automation Pro dashboard and click on the Active option.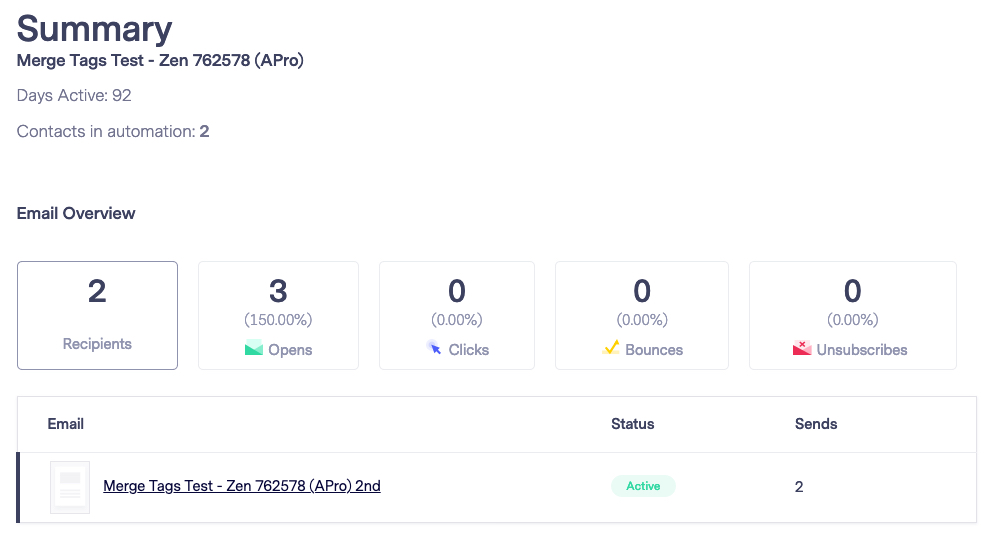 If you want to see how many subscribers have gone through the automation, then instead you'll open up the automation. Each node will have a number this number indicates how many contacts have passed through the specific node. To learn more about Automation Pro reporting, click here. 
With Automation Pro, you can think outside the box and target your contacts based on their behavior. What's even better, is you only set up the automation once and don't have to go back!
To learn more about Automation Pro check out our other help articles, or feel free to contact our support team via email, LiveChat, or by phone.