Knowledge Base Home

Integrations

How To Integrate JotForm with Benchmark Email
How To Integrate JotForm with Benchmark Email
Integrations
Updated on June 17, 2022
JotForm is an online application that allows you to create custom online forms. With our JotForm integration, you can follow up with customers and leads by adding them to your contact lists.
How It Works
When you integrate JotForm with Benchmark, you can automatically add your leads from your JotForms to any Benchmark list you assigned. You can create and automate customer journeys from the moment a lead completes your forms.
To Integrate:
Log in to your Benchmark account.
Click on your account name, and select Integrations.
Select the Get Started option.
Click on the JotForm integration option.You will be asked to enter your JotForm API. For this, you need to log into your JotForm account.
Once logged in:
Click on the JotForm Avatar at the top-right then click on your username.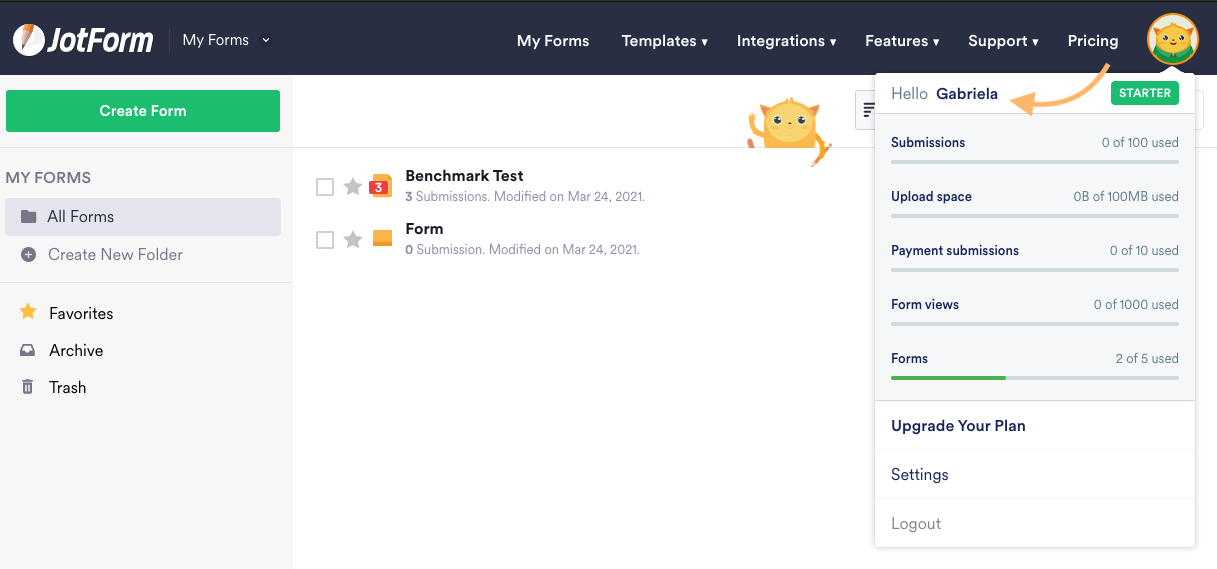 Select API from the left-hand menu.
Click the Create New Key option.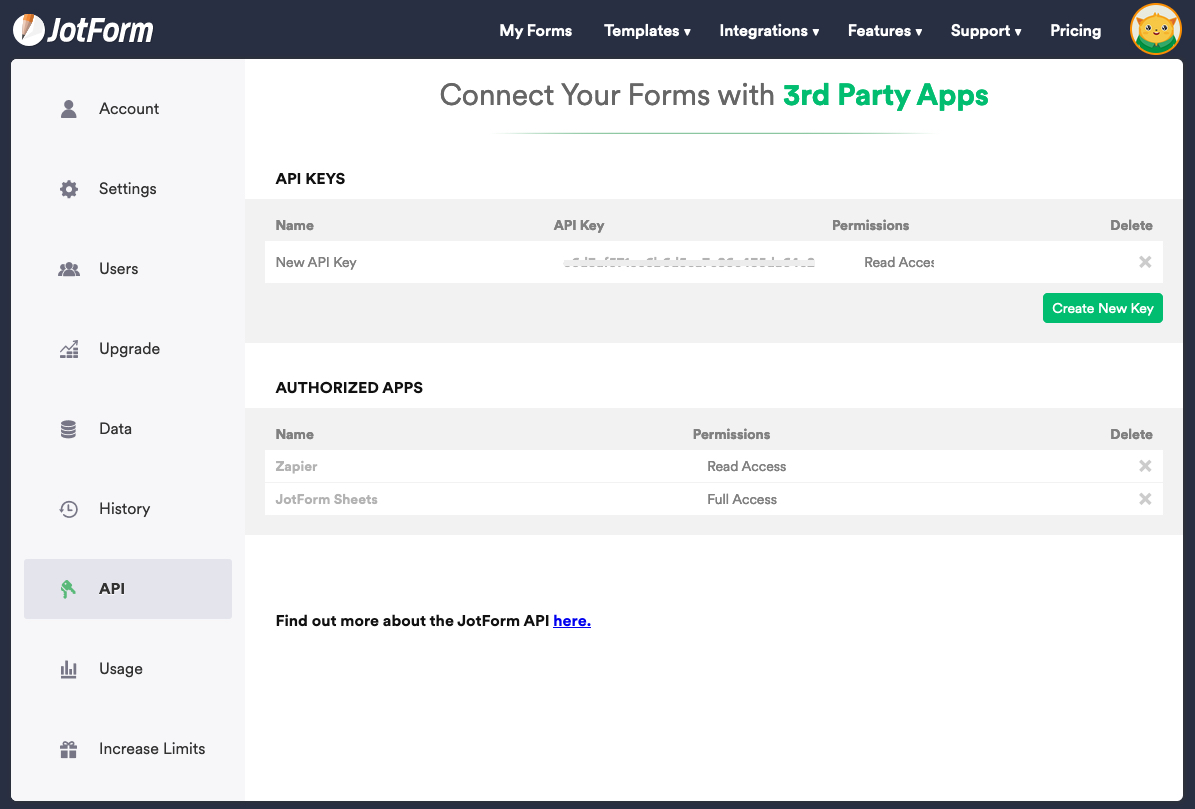 Copy the API key and go back to your Benchmark account and paste it where prompted, and click Save and Next.
On the next page, select the JotForm you would like to import.
Then choose an existing Benchmark list or create a new list, and click Save & Next.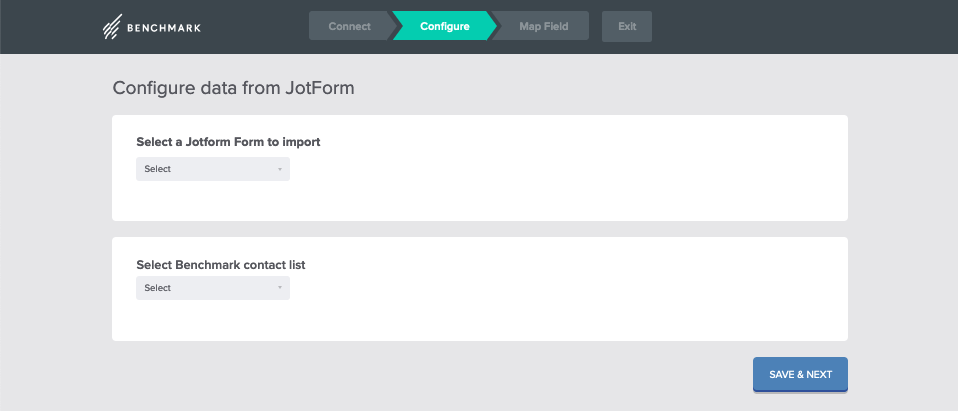 Map JotForm fields according to the data fields in your Benchmark list.
Click Save & Next.
Once steps 1-11 have been completed, your JotForm and Benchmark integration should be finalized.
For users whose JotForm account is in EU Safe Mode: If you are trying to import your contacts to Benchmark, you would need to turn the EU Safe Mode selection off. Click here to learn more about EU Safe Mode.

CONSIDER
The final number of imported contacts may be less than the projected number due to the filtering of certain emails. Benchmark Email removes role-based emails, duplicates, unsubscribe, and blocked domains. Click Here to learn more.
Note: Since this integration offers a one-time import if you need to import more contacts at a later time, you will have to repeat the steps above. However, when you go to import again, you can choose the previous connection or create a new one.
Test Connection:
After you've integrated JotForm with Benchmark, you can view the connection between both accounts. Simply follow the steps below to test the connection.
On your JotForm home panel, click on the form you would like to test with.
Click More next to it and select Publish.
Copy the link by clicking on Copy Link.
Now you can paste the link on your website.
Once the form is up on your site, use a test email to sign up to test the form.
The data collected will be added to your JotForm and your Benchmark account.
---
If you have any questions, please contact our support team.