Embedded and small embed codes can be placed in widgets, posts, or pages. However, popup forms can only be placed in widgets using the form's Javascript code. Please note that widgets are only available in some WordPress themes.
Follow these instructions to add your form using a custom HTML block:
log in to your Benchmark account.
In the dashboard, click on Contacts and then select Signup Forms.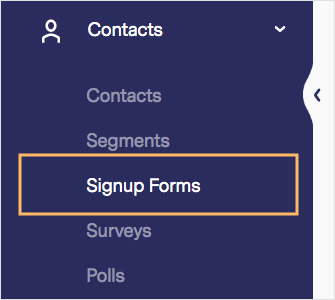 Create a new signup form or select an existing one.
When your form is ready to publish, click the Save & Publish button.
Confirm the changes in the popup.
Select one of the code options available and click on Copy. For Popups forms: Select the Javascript code.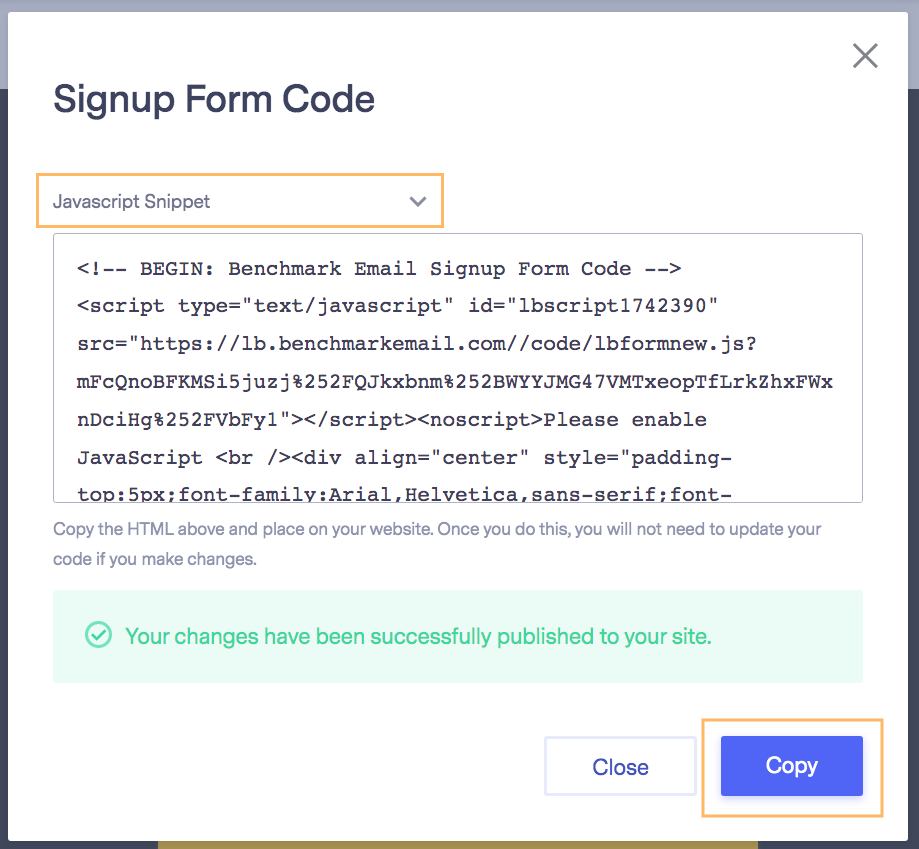 Log in to your WordPress account.
Go to a post, page, or widget.
Click on the plus icon to add a new block.
Locate the Custom HTML block and click on it.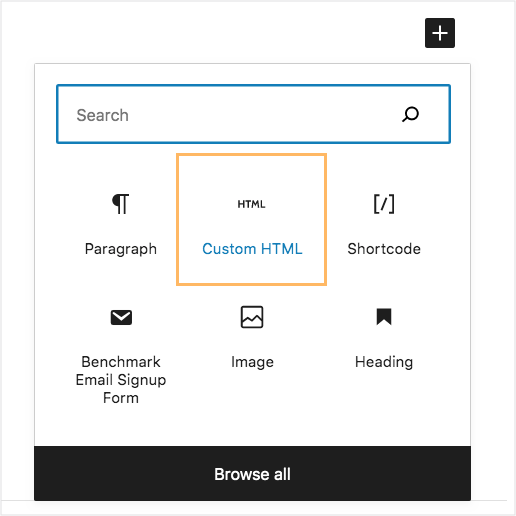 Paste the signup form code previously copied.

You will see the HTML code. If you want to see the form, select Preview. If using a popup form, the form will appear blank in the editor. To see the popup form, you'll need to preview the page, and the form will display according to the form's settings.