Knowledge Base Home

Contacts Importing & Exporting

Accepted List Formats
Accepted List Formats
When uploading or sending your email list to Benchmark, make sure your list is saved in any of the following formats:
.CSV (comma separated values)
.TXT (tab-delimited)
.XLS, and .XLSX first worksheet only (MS Excel)
How to create a .CSV or .XLS file:
In the program you are using, go to the spreadsheet's settings, sometimes this is known as File.
Then click on the Save or Download option. A menu should appear where you can choose .CSV or .XLS as the file type.
Choose your file type, and save.
A new file should be created and saved to your computer. Now you can proceed to upload your contact list. In the example below, we used the steps mentioned above using a Google spreadsheet.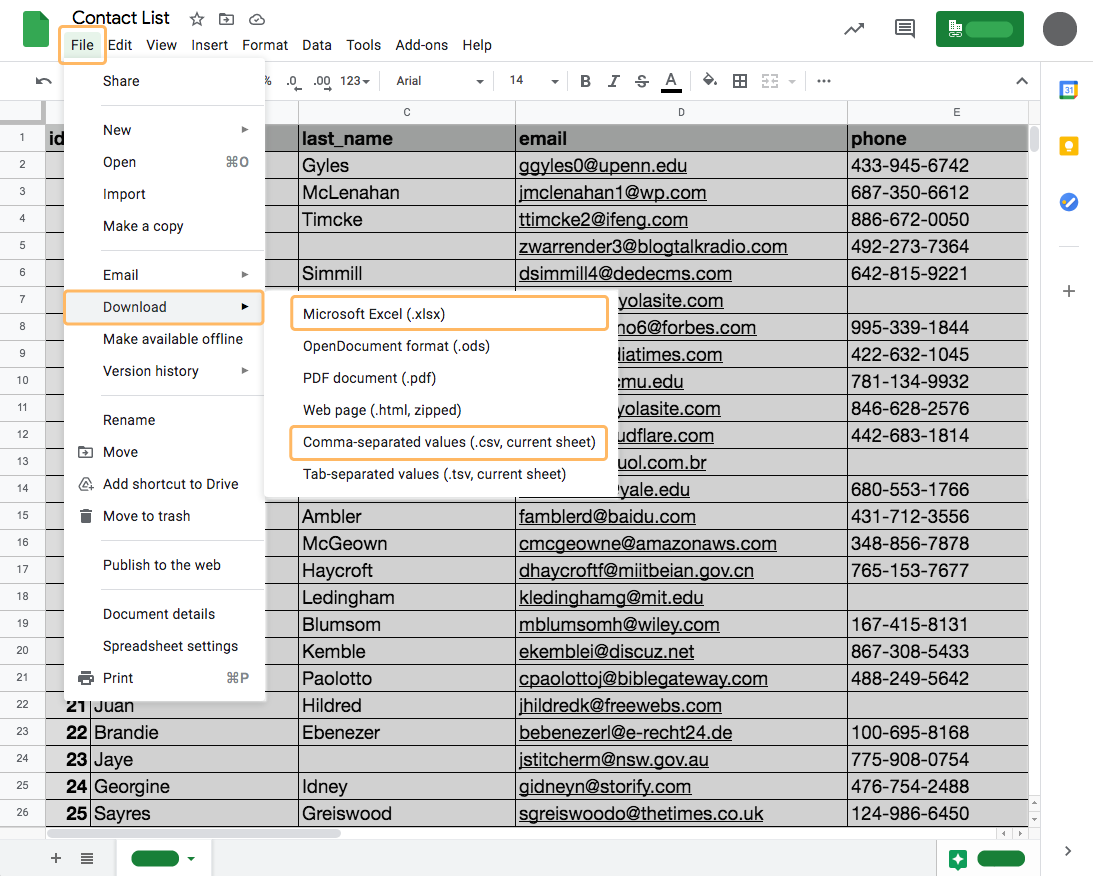 How to format your list:
Your list should have an Email field, without it, we can not import your contact list.
The first row of the file should have column names while the actual values start in the second row.
For a .CSV file, a two-person contact list with three fields (email, first name, and last name) should look like this:Email,First Name,Last Name alujan0@freewebs.com,Alasteir,Lujan dbindin1@amazon.co.jp,Darrin,Bindin
If you are having issues uploading your contact list, please
click here
to review a list of possible causes.
If you have additional questions, please feel free to contact our support team via Email, LiveChat, or by phone.