Knowledge Base Home

Contact Lists

Why can't I delete my list before 7 days?
Why can't I delete my list before 7 days?
After sending an email campaign, Benchmark collects data from your email via tracking links.  The data collected lets us show you who opened, forwarded, unsubscribed, clicked on any links and who reported your email as abuse.  Our 7 Day Rule prohibits you from deleting contact lists from your account within 7 days of being used. Deleting lists disrupts the data collection and results in unreliable reports. Once the seven days pass the rule is removed, and you can delete the contact list from your account.If you have an active Automation, you'll need to deactivate the automation and wait 7 days before deleting the list. Although you cannot delete lists, you can delete individual contacts from that list.  
To delete individual contacts, please see the following steps:
On the Dashboard click on Contacts, and then select Contacts.

Click on the list the contact where your contacts are located.

Search for the contact and click on them to edit their details.

Click the Delete button at the top of the Contact Details page.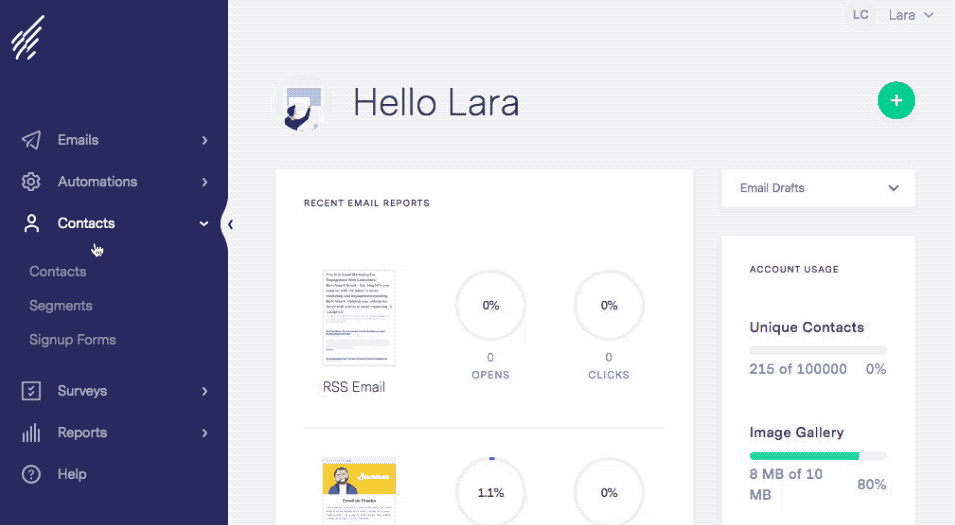 To learn how to delete list from your account, Click Here.
If you have any questions regarding our 7 Day Rule, please feel free to contact our support team via Email, Chat or by phone.
---
Did this answer your questions?
Can't find what you're looking for?