Knowledge Base Home
Contact Lists Integrations
How to Connect Benchmark with Zapier
How to Connect Benchmark with Zapier
Zapier a tool used by thousands of people to create zaps (connections) and have their workflow automated. If your CRM does not have an integration for Benchmark, you could use Zapier and connect them this way. 
Automating your workflow couldn't be easier please see the instructions below to connect your accounts with Zapier. 
You will need your API Key.
First things first, log in to your Zapier account, when you initially login you will see the Zaps you can make.
Connect the apps you want to Zap, we are using Google Contacts and Benchmark as an example.

Select the type of Zap you'd like to do, in this case, we used "Add Google (or your app) Contacts to Benchmark Email.

Now confirm by clicking on

Use Zap. The next page will ask you to sign in to your chosen account.

Select your Google account, and allow Zapier to access the data. Then click Save and Continue.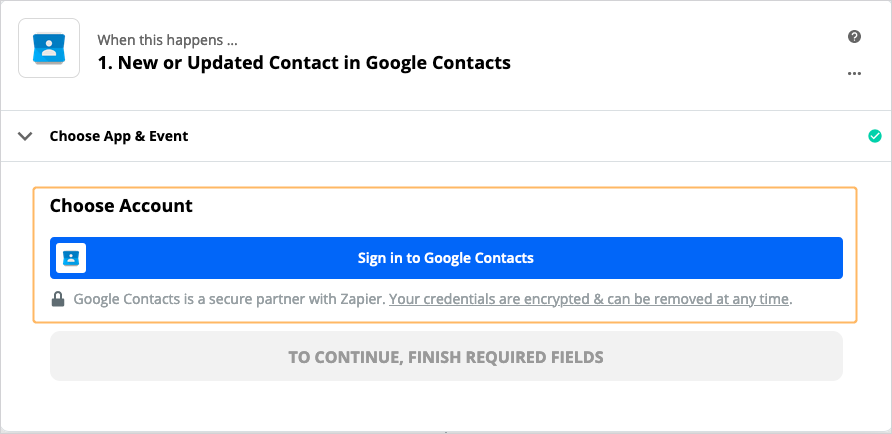 Once the account has been connected, you'll see your account if all is correct click on Continue.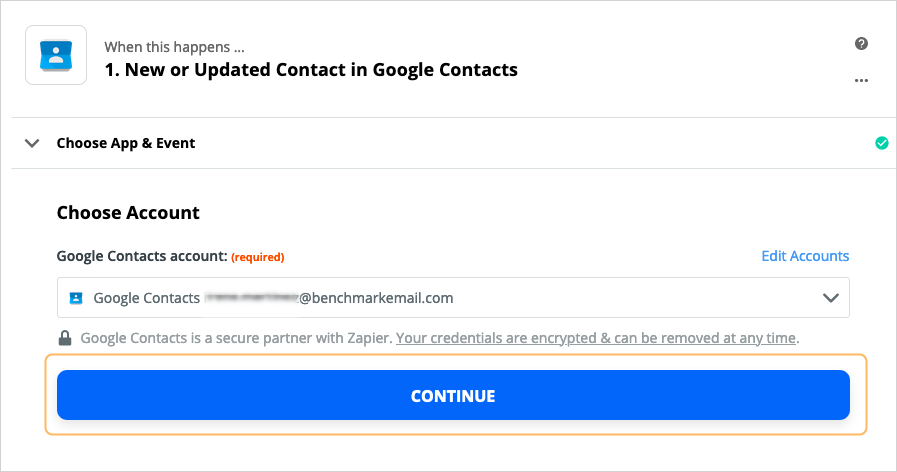 Select the Test trigger and Zapier will run a quick test to make sure the contacts can be fetched properly. If Zapier found contacts you'll see a success message.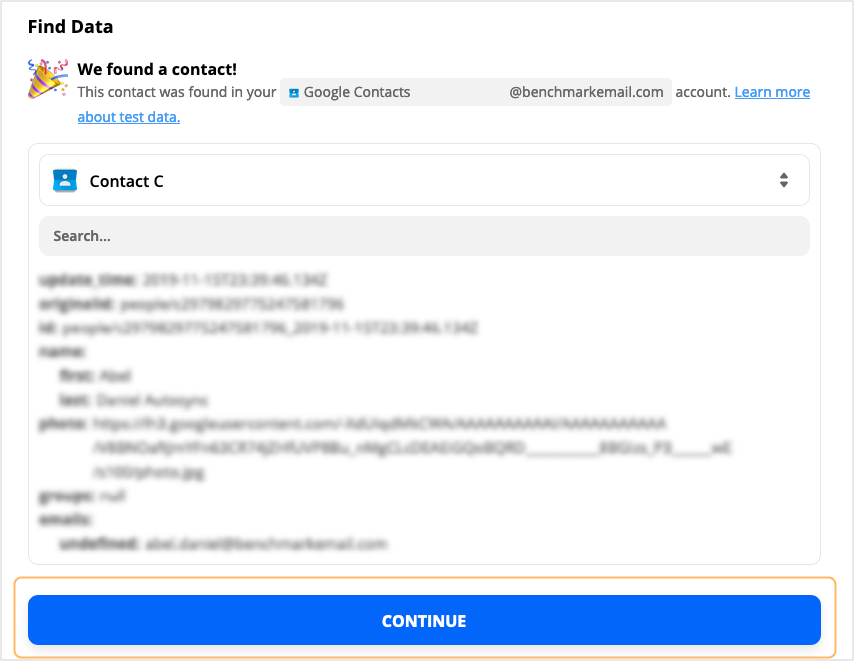 Now it is time to connect Benchmark!
Select Continue and on the next screen, you'll see the second app and events that can take place.
Confirm your app and event by clicking Continue.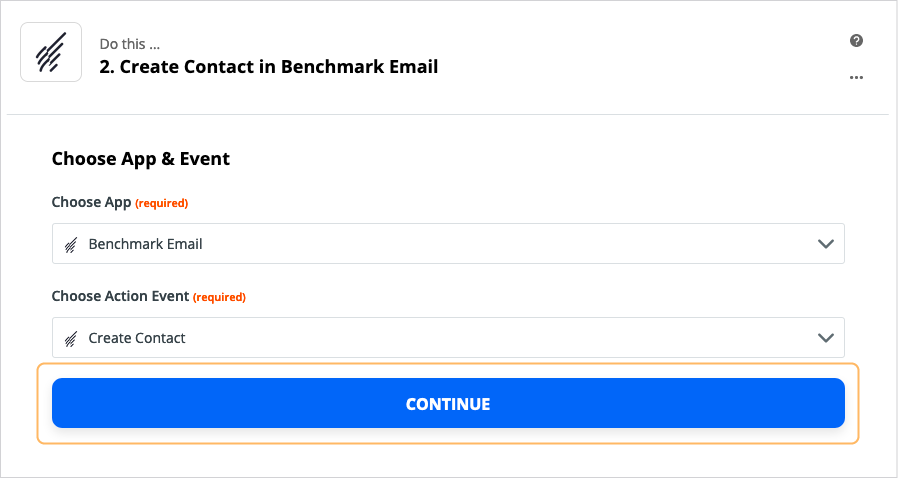 Now, click Sign in to Benchmark Email.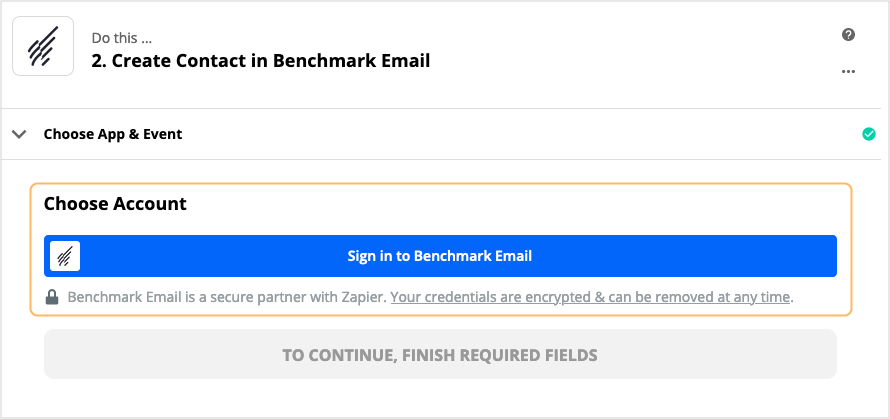 Add in your API Key and click Yes, Continue.
Once you see your Benchmark account click Continue.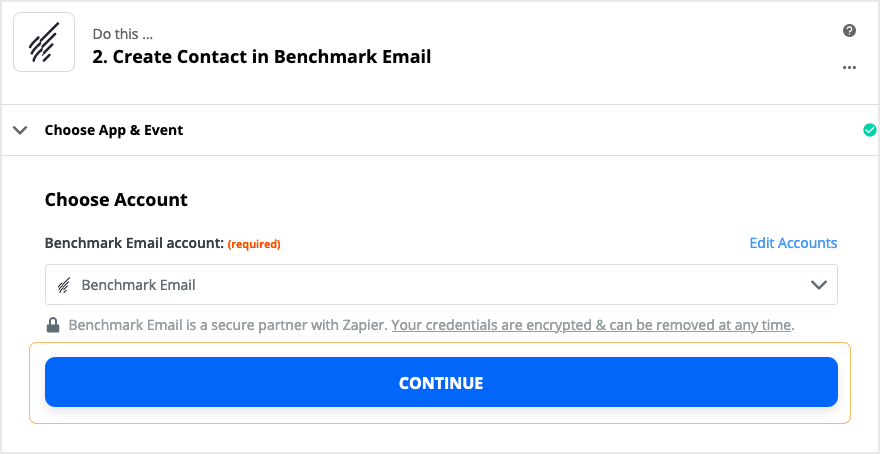 In the next step, you'll customize the following events.

Benchmark List

Select the email, for Google Contacts it will show as "Email Undefined."

Double Opt-in, select if the contacts are single or double opt-in.

Email Preference is by default set to HTML.

Click Continue when you are finished.
You can now Test & Review or Test & Continue. If you get a fail message review your fields. If the test is successful, then click on Turn on Zap to bring the rest of your contacts.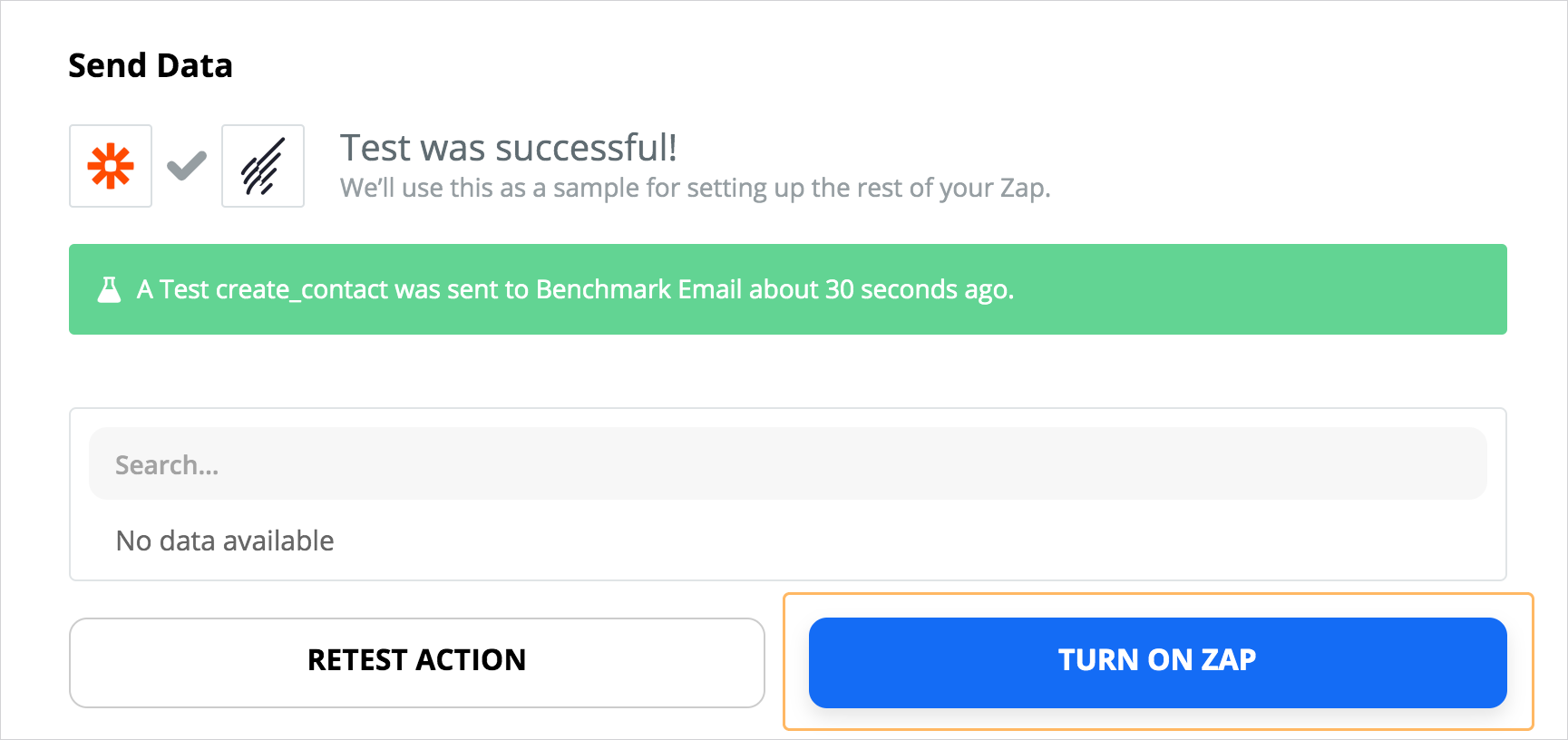 ---
If you have additional questions, please feel free to contact our support team via Email, LiveChat or Phone.
---
Did this answer your questions?
Can't find what you're looking for?