Knowledge Base Home
Image Gallery
Supported image formats
Supported image formats
Image Gallery
Updated on September 24, 2020
Benchmark Email currently supports the following image formats:
| | | |
| --- | --- | --- |
| | | |
| JPEG | PNG | GIF |
| Image file format with high-quality data with lossless compression. Great for photography or images with lots of colors. | Image file format with lossless compression and with the ability to display transparent backgrounds. Great for logos.   | Image file format with a maximum of 256 colors. This format support animation and transparent backgrounds. Note: To be shown correctly GIFs size should be up to 200 kb. |
Also, images smaller than 500KB will remain unchanged when uploaded to the Image Gallery, images larger than 500KB with dimensions higher than 600px width will be compressed to save space and increase the deliverability of your email.  Images larger than 5MB are not accepted.
We do not support CMYK-formatted jpegs.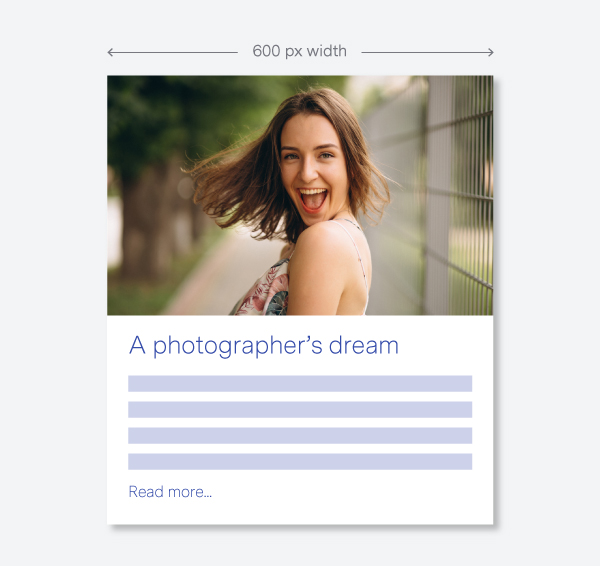 Consider
If you decide to use an image URL rather than uploading it to your gallery, please note that if the image is deleted from it's hosting service, it will be removed from any email campaign where you previously added it.

For the best email performance, we recommend using GIFs no larger than 200kb. You can upload a max size of 500kb, but the quality may vary and anything larger than 500kb will be compressed. Your GIF's image quality might be reduced or it may only show the first frame of your animation. Check out our blog on

How to Use GIFs with Email Marketing.

Microsoft Outlook 2007, 2010, and 2013 do not support animated GIFs. Instead, they display only the first frame of your GIF.

Our image editor is not designed to edit GIF files. If you need to edit your GIF's we recommend doing it in the GIF creator you used.
Important
By uploading an image to your account, you agree you have the right to use and reproduce the image and that it does not include prohibited content.
If you have any issues with uploading images to the gallery or into the email, please contact our support team via telephone, chat, or email.
Did this answer your questions?
Can't find what you're looking for?