What is a Signup Form and how does it work?
Use Signup Forms to attract subscribers and expand your audience by adding them to your website, blog or social media. All the information submitted via the Signup Form is added to an associated contact list in your Benchmark account.
To learn how to create a signup form in your Benchmark account, please click here.
Benchmark Email offers different signup forms to fit your needs or style. However, if you prefer to use a third-party form we have those as an option too.
Consider This
As of September 2018, many Google services were blocked in Mainland China. Due to these restrictions, reCaptcha may not work correctly if you are in those affected Chinese regions. You can learn more about this by Clicking Here.
Important
Free accounts have a limit of 75 signups per day.
Paid accounts have no signup limits.
Embedded Form
Our Embedded Form replaced our previous Classic Signup form, and it is only available in our new interface. This form is designed to help you collect as much information as needed from your subscribers, and you can also modify the signup form to be GDPR compliant.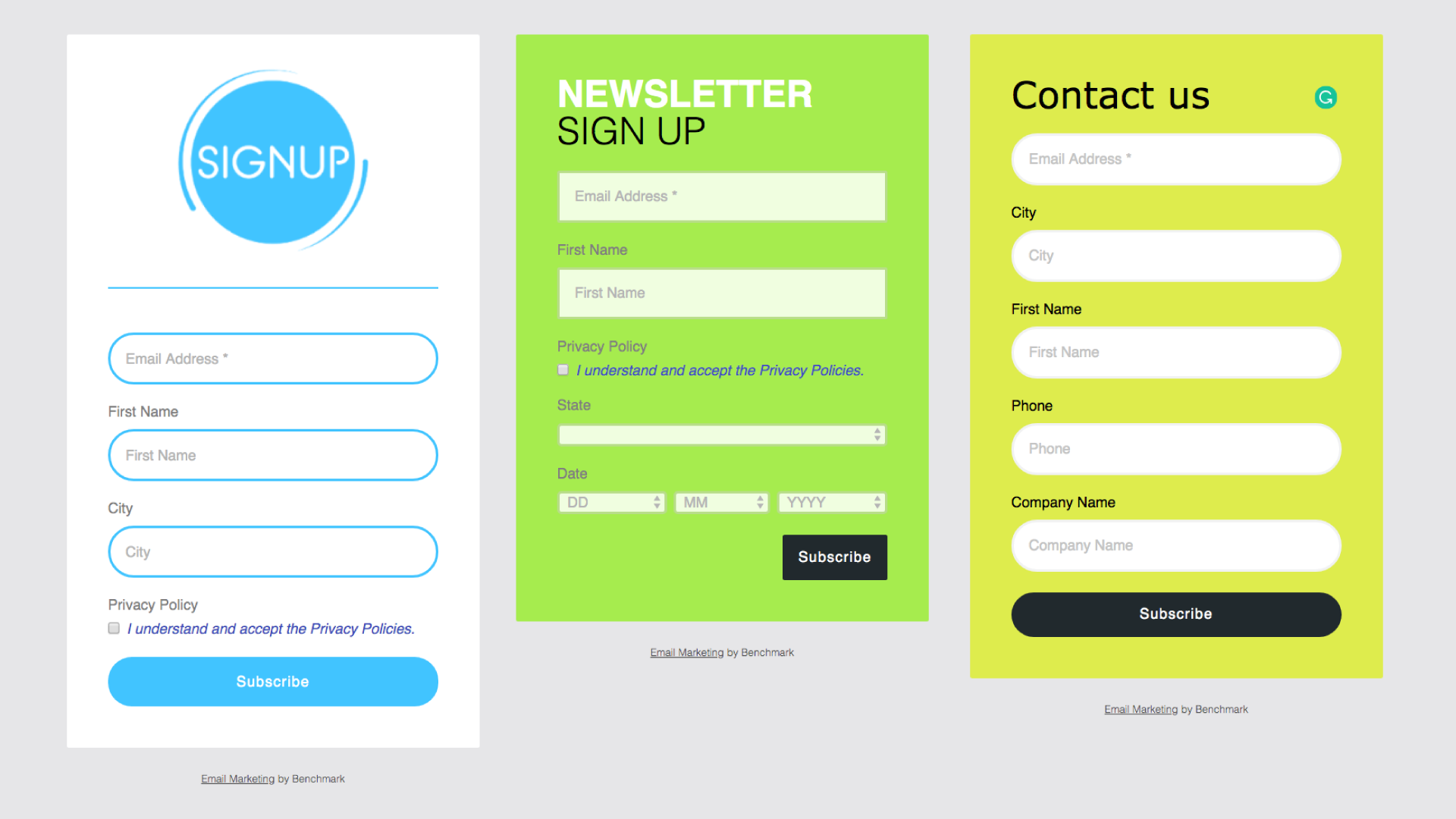 PopUp Forms
Design and customize a Popup Form to add to your website.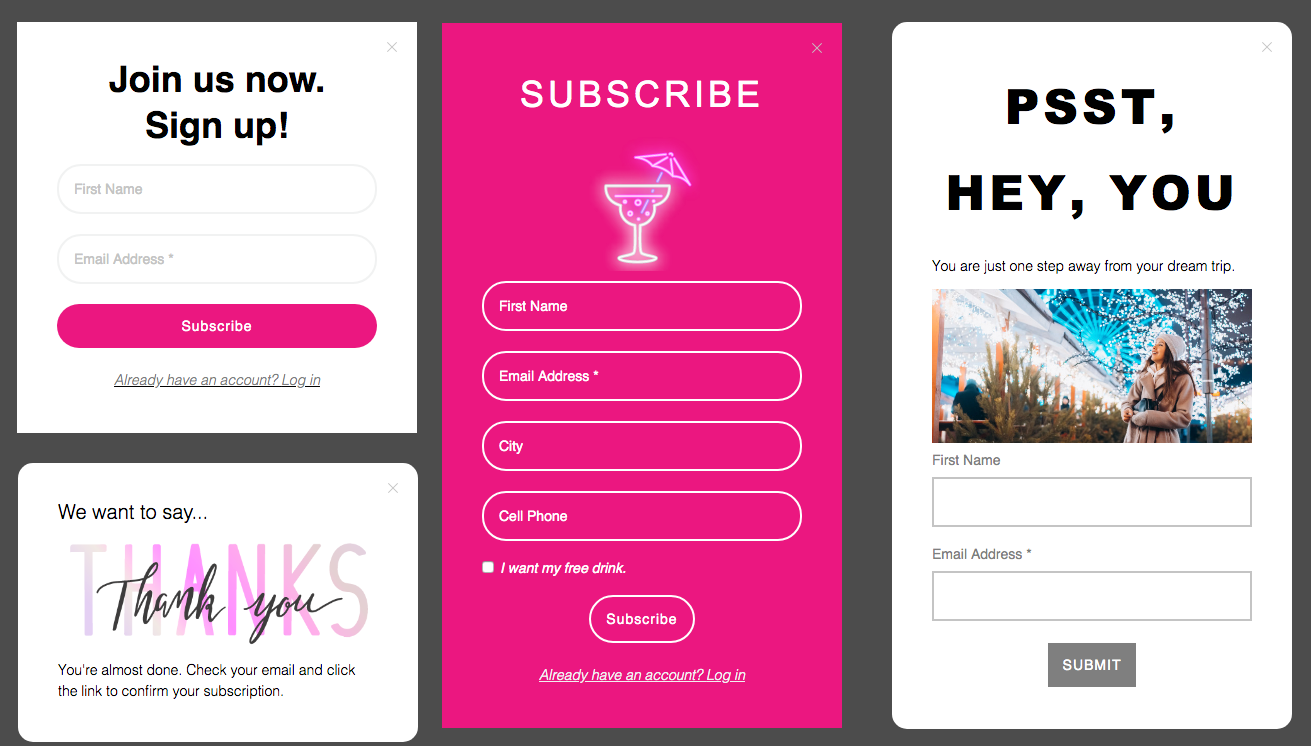 Small Embed Forms
By using our quick builder you can create forms that fit in footers and sliders, with Opt-In Settings available

Classic Form
Our Classic Signup form has been discontinued in our new interface and has been replaced by the Embedded Form. However,  you can duplicate existing classic signup forms, you just can't create any new one. The Classic Signup form is only available to users using our old interface.
Third-Party Forms
Create Forms through integrated plugins:  
Facebook – Create & add Signup forms to your Facebook profile or fan page.
Unbounce – Connect your Signup form to any Unbounce list you wish.
WordPress – Add Signup Forms to your WordPress site by using our plugin app.
Twitter – Easily add your Benchmark Signup Form as a link in your Twitter profile.
Note: The Pop Up Form is 400px wide by default with 40px padding on the left and right. The maximum image area for is 320px. However, if the image takes up the full width you can change it if needed. For the Small Embed Form, the width is dependent on where you decide to place your signup form on your website.
Decide which Signup Form best fits your needs and begin expanding your subscriber's list.
If you have additional questions regarding our Signup Forms, please feel free to contact our support team via Email, LiveChat or Phone.
---
Did this answer your questions?