Knowledge Base Home

Contacts

Master Unsubscribe List
Master Unsubscribe List
Contacts
Updated on July 7, 2022
When recipients unsubscribe from your email, our system automatically filters them out from your list's and adds them to your account's Master Unsubscribe List. Contacts in the Master Unsubscribe list cannot be removed from the list. They became inactive contacts, and from that point forward, our system will not send emails to them again.
Because we are compliant with the Can-Spam Act, we ensure every email sent contains an unsubscribe link in the footer of all emails.  When a contact clicks on the unsubscribe link in your email, they are directed to the Verify Unsubscribe page. While on this page they can confirm they would like to unsubscribe. There are two additional options given in this page.
Manage Subscription

: Your subscribers can click on the "Manage Your Subscription and Profile" link to see which list they are in and update their list preference. They can also update their email address and add or change their contact Information.  

GDPR action only

: This section provides the

GDPR regulation

link to reference along with a click here link which allows requesting changes other than unsubscribing. Learn more about

 the Forgotten Process.

CONSIDER
If a contact has unsubscribed, you can not re-add them to any of your lists. To re-subscribe, the contact must opt to subscribe again.

Click Here

to learn more about this process.

You can

export the Master Unsubscribe List

and download it in CSV or Excel format.

When a

recipient marks your email as spam

inside their inbox, a report is sent to us.

The contacts in the

Master Unsubscribe List

are considered inactive in your

Benchmark

account, and they are not counted towards your total active contacts.
Can I edit the Unsubscribe Link in the footer?
No, the Unsubscribe link is not editable. However, you can remove other footer links that are provided in the footer.
Following are the links you can remove from the email footer. Please note that removing footer links is only per email, and is not be applied to previous or future emails.
Sent to Information

This message shows who the email was sent to and from whom it was sent, you can remove this option.

Verified Unsubscribe

The Verified Unsubscribed logo can be removed from the footer of your email.

Manage Subscription

Recipients can manage their subscription by using this option. To learn how to customize the Manage Subscription and Unsubscribe pages

click here.

Forward Email

Allows you to forward emails up to three people of your choosing from the Editor page.

Report Abuse

This option can be removed. However, recipients can mark your email as spam inside their inbox.

Benchmark Logo:  Only our paid client's have the option to remove the Benchmark logo.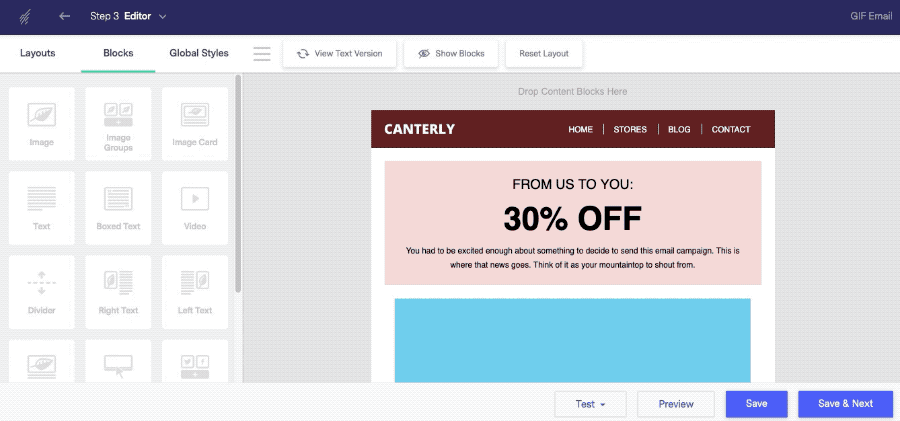 Permission Reminder
The Permission Reminder serves as additional security for the recipient. This block can be positioned in any part of your email, and you can edit this block to fit your needs. Enable or disable the Permission Reminder in the Email Design step.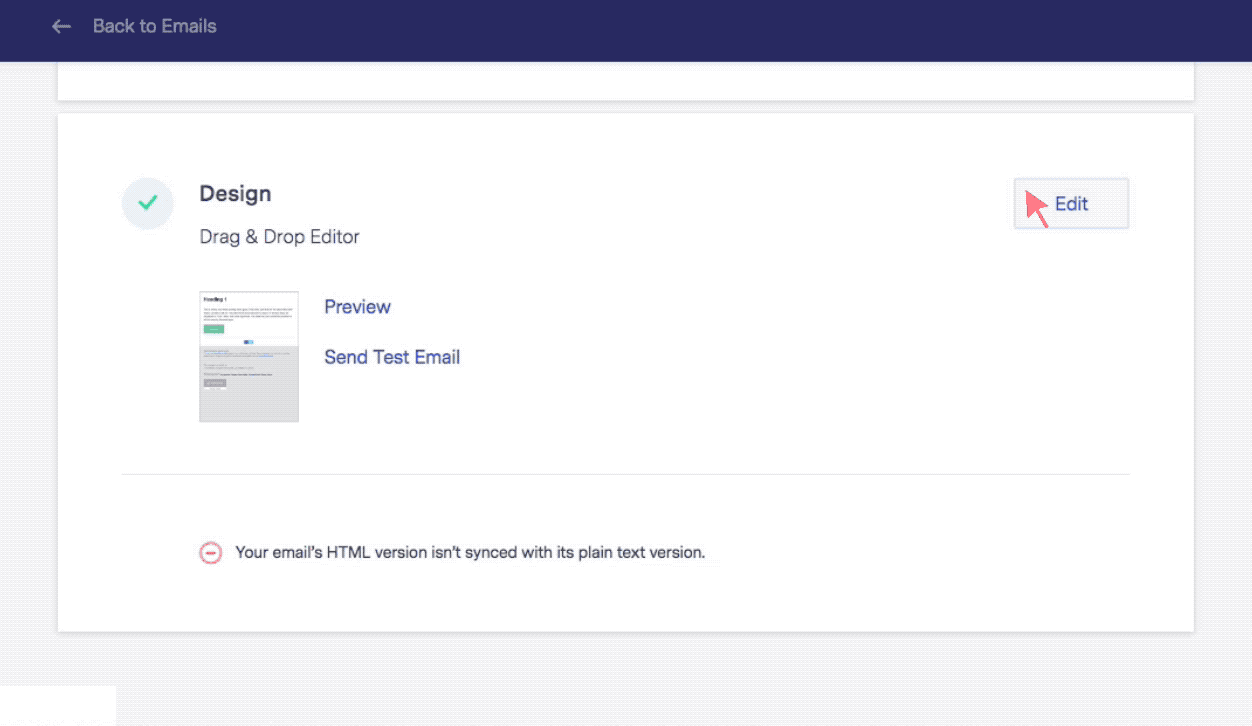 ---
If you have any questions regarding your unsubscribes, feel free to contact our support team