Free Starter Plan
Billing
Updated on November 29, 2022
With our Free Starter Plan, you can create and send emails to your contacts immediately, no credit card required.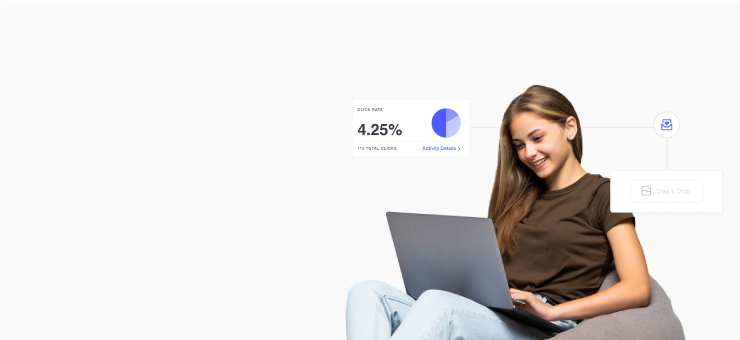 Topics covered in this article:
---
Included in the Free Starter Plan
You can test some of our features like the Automation Lite feature, which lets you create a series of automated emails. You can also take advantage of list Segments, Email Reports, Signup Forms, and much more.
Upload up to 500 contacts.

Send up to 3,500 emails per month
(7x the list size).
Features included:
---
Free Starter Plan Limitations
The free plan limits the use of some features, like Landing Pages and Automation Pro. For example, you'll be able to create and test landing pages but can not publish them, unless using your own domain.
Additionally, with the free starter plan, you can publish landing pages using your domain. Benchmark domains are limited to Lite, Pro, and Enterprise plans.
Signup form registrations are limited to 75 signups per day.
You can send a test email of a specific email up to 10 times but are limited to 10 different email campaigns in a day.

CONSIDER
Feature availability is based on our tiered plans. To learn more about our plan options, click here.
---
Payment Cycle Options
By default, your free account will renew monthly. However, if you upgrade, your new renewal date will change to the upgrade date. For example, if you upgrade your account on 05/05/2022, your next renewal date will be 06/05/2022; if you choose the annual option, the next renewal date will be 05/05/2023.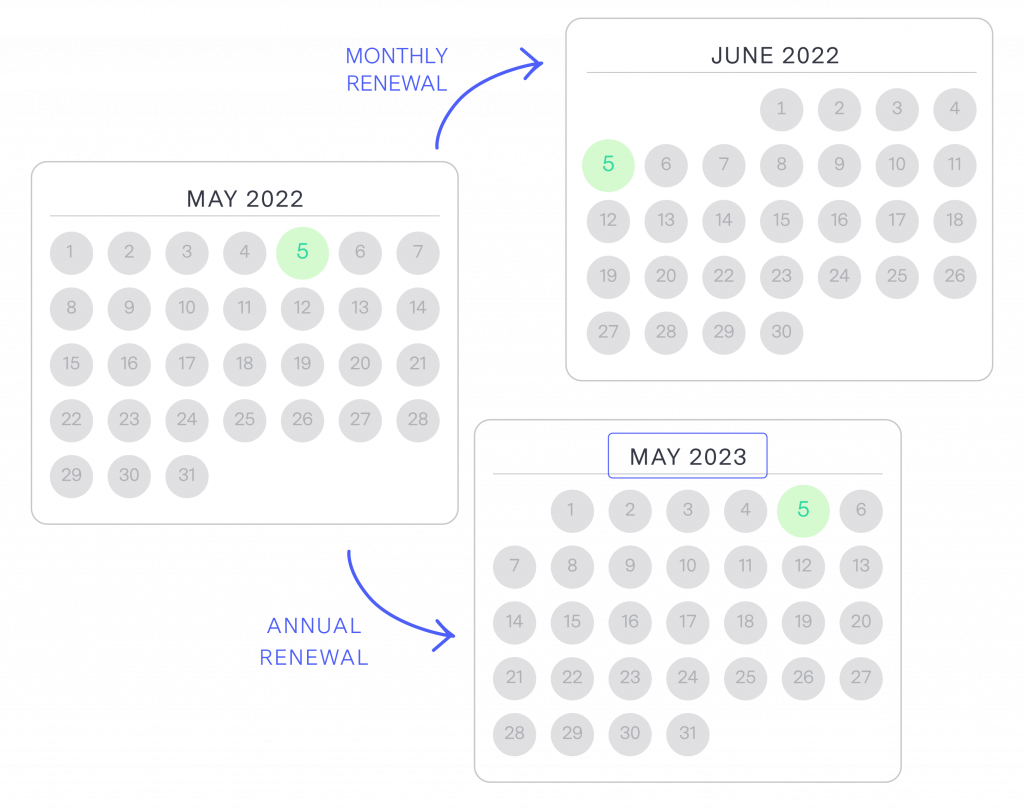 We offer the following payment cycles:
Month-to-month
Annual 25% Discount (regularly 15%)

SUGGESTION
To learn more about our payment options or how to upgrade, please click here.
---
Non-Profit
Benchmark offers different options for our Non-Profit customers, ranging from a 25% discount for all Non-Profits and even free plans! Check out the links below to learn more about each program.

---
Additional Resources
---
If you haven't yet signed up for our free Starter Plan, click here ↓ to get started!
Any questions?
No worries, we are here to help! Please contact our support team.